Decision not yet made on who will replace Sheriff Victor Hill following suspension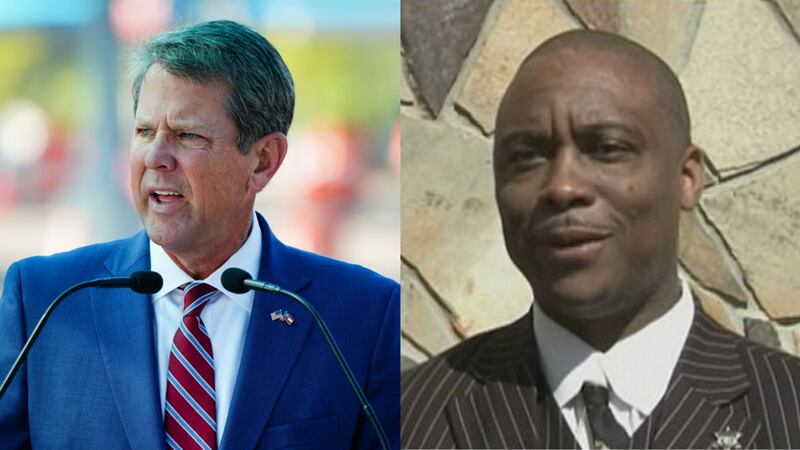 Updated: Jun. 3, 2021 at 4:24 PM EDT
ATLANTA, Ga. (CBS46) - Governor Kemp tells CBS46′s Hayley Mason Thursday he doesn't have an answer yet as to who will be the acting Clayton County Sheriff now that the elected Sheriff Victor Hill has been suspended.
As an elected official, Hill technically remains the sheriff by title, but the suspension issued by Governor Kemp in an executive order strips Hill of his duties.
The decision came after Kemp appointed a three-person panel to review a federal indictment against Hill. He was arrested in April for allegedly violating the civil rights of inmates in the Clayton County Jail that, a facility he has dubbed "Georgia's toughest para-military jail."
FBI Agents say the Clayton County Sheriff placed four different inmates in restraint chairs as punishment inside the Clayton County jail violating their civil rights and use of force policies last year. He pleaded not guilty in federal court and was released on a signature bond.
The panel determined the federal indictment against Hill adversely affects his role as Sheriff. The executive order also noted the rights and interests of the public are adversely affected, thus a suspension was recommended.
Shortly after the decision, Hill thanked his supporters in a note posted to his Facebook page.
"I am very honored to have the outpour of support I have received and I thank you all for it. I will take this time to train and mediate and when I return, any ground loss will be regained. Until then, may God bless you all and may he continue to bless Clayton County," Hill wrote in part.
Hill has been widely popular among Clayton County voters over the years and his been credited by some for his tough on crime approach in the county. He was re-elected for a third term in 2016 beating four other opponents with 63% of the vote. He was elected to a fourth, term as Sheriff in last November's election. His term will run four years.
The suspension went into effect immediately Wednesday and will remain in place pending the final disposition of the case or the expiration of Hill's term in office.
Copyright 2022 WGCL. All rights reserved.