Gov. Brian Kemp plans to introduce legislation about masks in schools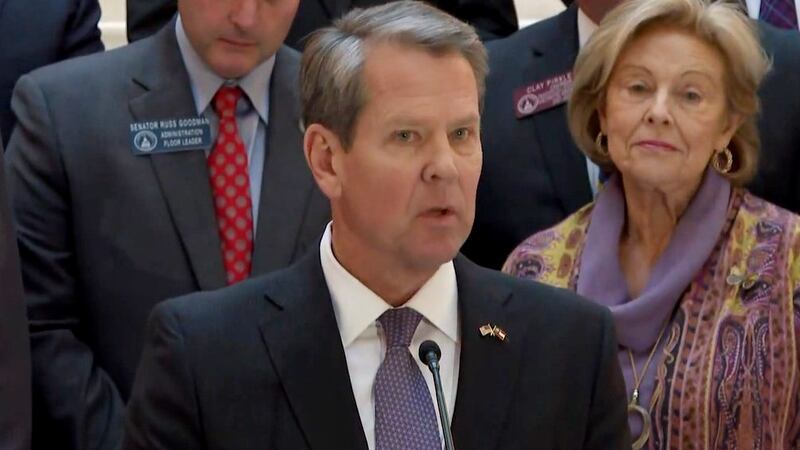 Published: Feb. 9, 2022 at 4:59 PM EST
ATLANTA, Ga. (CBS46) - It appears that Republican Georgia Gov. Brian Kemp plans to introduce legislation that would allow parents to decide whether or not their children wear masks to school.
Kemp posted a tweet on Wednesday afternoon that accuses some school systems of ignoring the science, parents' concerns and wellbeing of students.
Kemp has fought against mask and vaccine mandates and lockdowns since the beginning of the pandemic.
Several states are lifting their mask mandates for students in schools, including New Jersey, Oregon, Connecticut, Delaware and Massachusetts.
RELATED: Should parents be worried if their child's school no longer requires masks? An expert weighs in
New York is letting its mask mandate for businesses expire, but keeping it in place for schools.
Copyright 2022 WGCL. All rights reserved.