Parents react to Gov. Brian Kemp's proposal to ban mask mandates in schools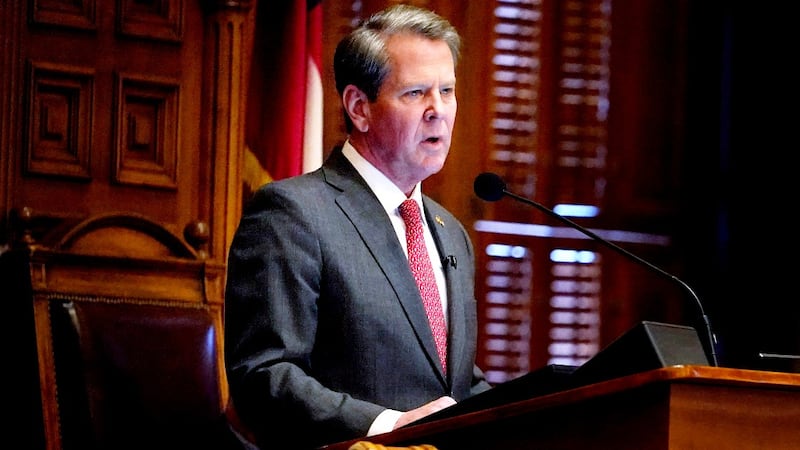 Published: Feb. 10, 2022 at 1:24 PM EST
ATLANTA, Ga. (CBS46) - Republican Georgia Gov. Brian Kemp announced Wednesday he is working with lawmakers on legislation that would ban mask mandates in schools, allowing parents -- not school districts -- to decide what's best for their children.
Before his announcement, Kemp posted a tweet that accuses some school systems of ignoring the science, parents' concerns, and the wellbeing of students.
Kemp said parents of children in districts that still require masks have had enough.
"People are beyond frustrated," Kemp said. "Nobody seems to be following the data and the science anymore. They are following the politics. At this point in the pandemic, it is my belief that parents have the tools that they need to best take care of their children, and that's why I think parents should decide whether their kids can be masked or not."
Prior to Wednesday, Kemp repeatedly said he was for local control on decisions regarding the COVID-19 pandemic. Wednesday, he said he still favors local control, but thinks when it comes to masks, parents should be the ones to decide if their children should wear them in schools.
Kemp has fought against mandates for masks and vaccines since the beginning of the pandemic.
Atlanta Parents had mixed reactions Thursday to Kemp's proposal to ban mandates for masks in schools. Parent Venai Brown said she hopes the mask requirement stays in place for now.
"I have my mom, she's in the hospital now with Corona, and she's been in there for a month, so it's very serious to my family," Brown said. "I don't want my mom to die. I don't want my daughters to get sick with it."
Father of three Shawn Miles said if the science supports it, he agrees with the idea of removing the mask mandate.
"I would love my son to be able to go to school, my daughter go to school, and see their friends, talk to their friends, normally without having a mask on until lunchtime," he said. "That's why my whole household is vaccinated so we can be normal."
CBS46 reached out to Clayton County Public Schools, which has a mask requirement in place, and got the following response in regards to Kemp's plans:
"While the district cannot control political actions related to this issue, it will continue to monitor data from local, state and federal health agencies pertaining to the spread of COVID-19 and the vaccination rate. The mask policy will remain in place until our county has a higher vaccination rate, and/or until the pandemic is declared over."
When asked about the particulars of this legislation, a spokesperson for Gov. Kemp's office told CBS46, "This is a quickly evolving issue. Unfortunately, I'm not able to give you an expected timeline right now, but suffice to say much sooner than later."
Atlanta Public Schools said it needs two straight weeks with low or moderate transmission levels to drop the mask mandate.
Several states are lifting their mask mandates for students in schools, including New Jersey, Oregon, Connecticut, Delaware and Massachusetts.
New York is letting its mask mandate for businesses expire, but keeping it in place for schools.
Copyright 2022 WGCL. All rights reserved.