Civil Rights icon, journalism powerhouse Xernora Clayton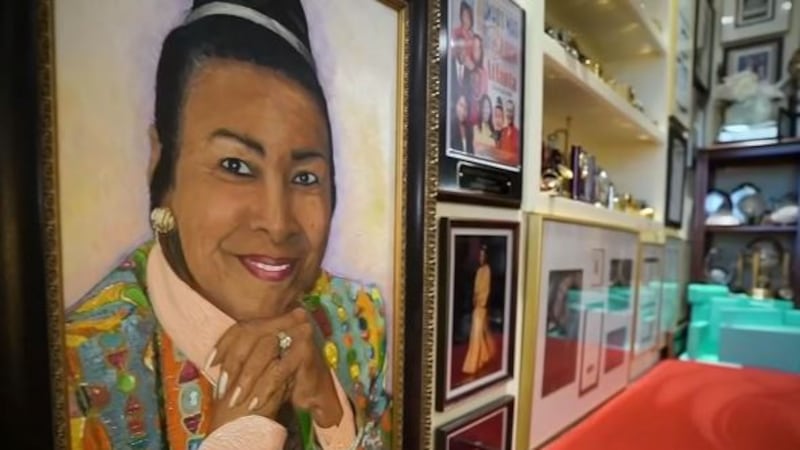 Updated: Feb. 11, 2022 at 2:50 PM EST
ATLANTA, Ga. (CBS46) - At 91 years young, Xernona Clayton Brady is showing no signs of slowing down.
The civil rights icon and journalism powerhouse proudly visited students at the University of Georgia to receive a prestigious award from Di Gamma Kappa, the oldest professional broadcasting society in the nation, which was founded at Grady college of journalism in Athens.
Clayton graduated with honors in journalism from a historically black college, Tennessee State University, later moving to Chicago to work for the Chicago Urban League, the woman with a passion for changing the world moved to Atlanta in 1965.
When I came here black people stayed on one side of town and white people stayed on the other.
Working for the Southern Christian Leadership Conference and becoming close with the late Dr. Martin Luther King Jr. and his wife Coretta Scott King.
Xernona Clayton became the first black person in the south with her own regularly scheduled talk show in 1967 she was hired after making a speech about media coverage of segregated pools across the city.
"A lily white environment talking about a lily white shutout, that didn't make sense to me." she said. "A predominantly white station didn't have much leg to stand on to talk about how this all white action over here and that was unacceptable."
Her gifts in media sent her from there to turner broadcasting for 30 years where she worked closely with Ted Turner, becoming one of his best friends and confidants, it was while there she created the now nationally televised trumpet awards celebrating black excellence.
The Trumpet Awards did that in so many ways, like showing their accomplishments, people who did not need to be denied opportunity, but if you embrace them in your companies because they had a commitment to work like anybody else.
Clayton is still working making a difference today doing things like feeding the hungry for her 90th birthday and clothing the homeless.
Xernona Clayton is still inspiring a younger generation to be better and do better.
"We could all sit around and occupy space without doing anything. I don't want to just occupy space. I want to fill that space with something good. I want to fill my space with something that will make a difference in somebody's life."
Copyright 2022 WGCL. All rights reserved.