Fulton County farmer works tirelessly to reclaim agricultural roots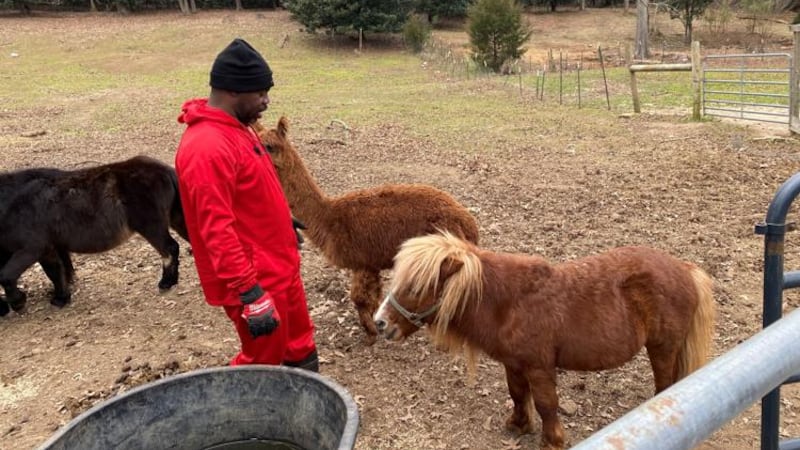 Published: Feb. 20, 2022 at 9:56 AM EST
SOUTH FULTON (CBS46) — In an industry that has always been at the mercy of Mother Nature, farming requires dedication to overcome obstacle after obstacle. But some Black farmers are hoping the old scars will come with new promises.
Patrick Muhammad has worked for about eight years to claim his agricultural roots in Fairburn.
He created Your Faith Farms, a fertile territory that raises grass-fed beef, lamb, and grows fruits and vegetables.
"We would sell beef to African Americans throughout metro Atlanta," Muhammad said.
Black Farmers often pool their resources together, which is what he and a business partner did. But, with the increased demand came racial inequity.
"We couldn't process meat anywhere in the state of Georgia, because the processors that are owned by families that are not African American would not let us process," Muhammad said. "We had to find our own resources."
The share of Black farmers has significantly declined over the last century, leaving Georgia with 2,870 Black farmers, according to the USDA.
While many Black farmers would've walked away to avoid dealing with systemic racism, Muhammad stood firm and soon took a leap of faith.
"Dealing with racism in farming is something I anticipated, but I had so many experiences where I was treated fairly in purchasing," Muhammad said. "I thought I wouldn't experience it anymore in farming."
Some are struggling to keep afloat in this $2.7 trillion dollar industry, Muhammad works tirelessly to unify and reclaim a lost way of life.
"When you say Black farmer today, it's those that answered the call of the pain of our ancestors and have gone back to the land to begin to form and provide for our families," Muhammad said. "We might not get a slice of the pie at all, but the crumbs are still worth our effort."
Copyright 2022 WGCL/CBS46. All rights reserved.