Popeyes in Lovejoy fails with 59; Truett's Grill scores 100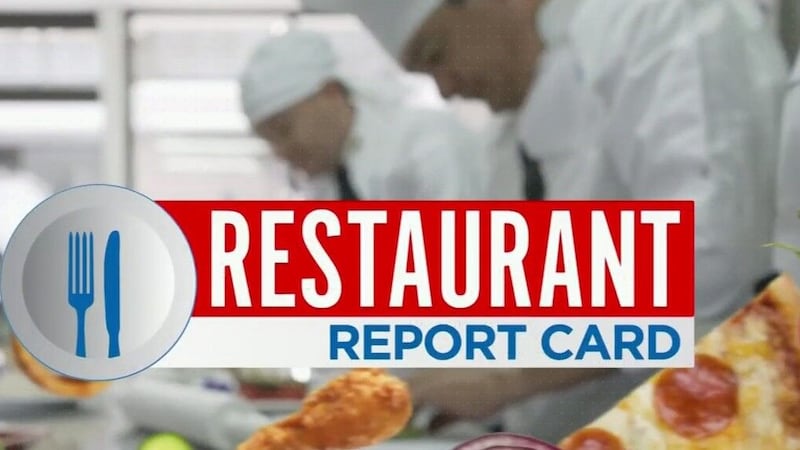 Published: Feb. 24, 2022 at 5:32 PM EST
ATLANTA, Ga. (CBS46) - A popular fast-food joint failed a health inspection this week with a score in the 50s at one of its newest locations. But we begin our exclusive Restaurant Report Card at an iconic grill with a perfect score!
We're taking you back in time this week to the 50s. We're at Truett's Grill on Mount Zion Road in Morrow and they've been here 25 years. This place was built to pay homage to the founder of Chick-fil-A and the inventor of the chicken sandwich Truett Cathy. When you step inside, you'll love the ambiance. Cathy loved all types of transportation, so you'll notice the model train, the motorcycle, and photos of his favorite cars on the wall as well. Another neat thing about this place is you can come in and do self-serve or full-serve and they'll take really good care of you and the food speaks for itself. We'll tell you all about it in a moment, but first here's this week's best and worst scores.
Just off Tara Boulevard in the city of Lovejoy, we uncovered serious health violations at the brand new Popeyes.
The Clayton County fast food joint scored 59-points and a "U" for unsatisfactory. The report says there was raw chicken residue in the hand washing sink. Plus, there was old chicken residue on a container stored as clean. And chicken tenders, rice and mashed potatoes were at unsafe temperatures.
Management said they have cleaned up their act, but we noticed one violation. Their health inspection was not posted in the restaurant.
"Why is the score not posted?" asked Adam.
"I was actually making notes of everything to make sure we got everything corrected for the inspection, so I had just taken it down," said Remonia Hollins, Popeye's manager.
The manager immediately displayed the health report after we questioned her about it.
Now to some other scores. In Gwinnett County, Uncle Jack's meat house on Sugarloaf Parkway in Duluth picked up 91 points. In DeKalb County, Panda Express on Memorial Drive in Stone Mountain scored a 95 and in Fulton County, the Juicy Crab on Howell Mill Road in atlanta earned 99-points.
"And back here at Truett's Grill on Mt. Zion Road in Morrow, they scored 3 100s in a row. They are very deserving of this week's Golden Spatula award. Let's get to the menu. You may want to start with the hot brown which has chopped chicken, cream sauce, cheddar cheese and bacon mixed together. You can also get the waffle fries and they have a smokehouse BBQ sandwich, which is new. The traditional chicken sandwich, the macaroni and cheese, sweet potato souffle, and chicken and waffles as well. Their shakes are also pretty good. That will do it for this week, we'll see you next week. Boy that's good!"
Copyright 2022 WGCL. All rights reserved.