Young, Hunter lead Hawks to 132-103 play-in rout of Hornets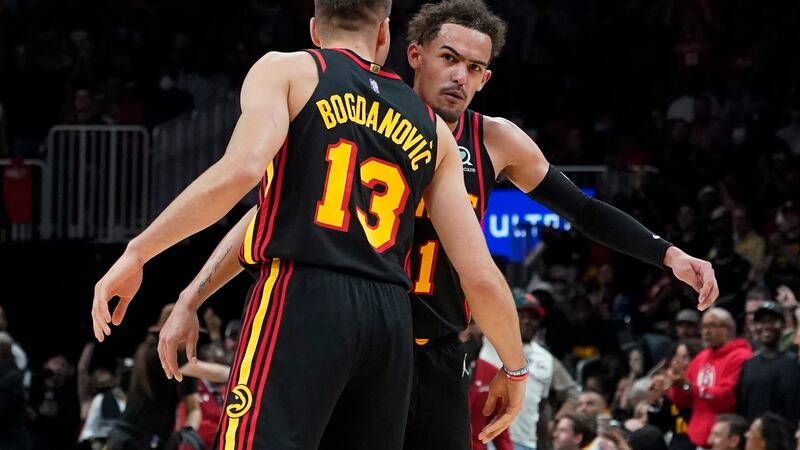 Published: Apr. 13, 2022 at 11:28 PM EDT
ATLANTA (AP) — Trae Young bounced back from a sluggish start to score 24 points and De'Andre Hunter led a third-quarter surge that carried the Atlanta Hawks to a 132-103 play-in rout of the Charlotte Hornets.
The Hawks finished ninth in the East after a surprising run to the conference final a year ago. Now, they'll travel to Cleveland to face the Cavaliers Friday night. The winner claims the No. 8 seed in the East and will face the top-seeded Miami Heat in the opening round of the playoffs.
The season is over for the Hornets, who haven't made the playoffs since 2016.
Copyright 2022 The Associated Press. All rights reserved.