#BillionDollarLawyer representing Donald Trump in grand jury probe
Three prominent local attorneys representing former president in Fulton County election tampering investigation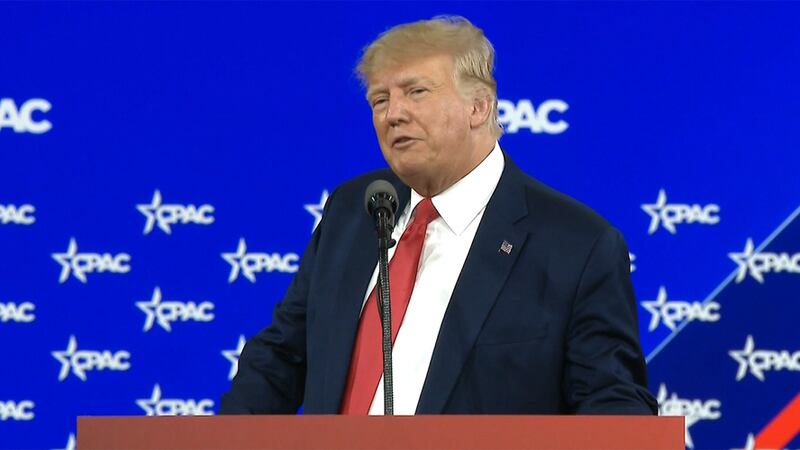 Published: Aug. 11, 2022 at 3:22 PM EDT
|
Updated: Aug. 11, 2022 at 4:42 PM EDT
ATLANTA, Ga. (CBS46) - Atlanta attorneys Drew Findling, Jennifer Little and Dwight Thomas are representing former U.S. President Donald Trump in the special grand jury that's investigating him.
"We are committed to fighting this misuse of the law and taxpayer resources," the Findling Law Firm said Thursday afternoon. "The team is confident that there have been no violations of Georgia law. The focus on President Trump may be newsworthy, but this investigation is wholly misdirected and politically driven."
Findling, who goes by the hashtag #BillionDollarLawyer, has represented other high-profile clients, such as Gucci Mane; Katt Williams; Karen King of "Love and Hip Hop" fame; and Victor Hill, the suspended Clayton County sheriff.
Thomas represented internationally known rapper T.I., whose real name is Clifford Harris, after he was arrested and charged with illegal firearms possession.
Little's career began as a major felony prosecutor in DeKalb County. She now is a private practitioner.
Rudy Giuliani will appear in Fulton County Superior Court on August 17 as part of the grand jury investigation into alleged attempts from Trump and others to interfere in the 2020 general election in Georgia.
Giuliani was scheduled to appear Tuesday before the grand jury, but Giuliani's attorney, Robert Costello, told The Associated Press on Monday that Fulton County Superior Court Judge Robert McBurney, who's overseeing the special grand jury, had excused Giuliani for the day.
Costello said the former mayor of New York City was unable to travel because of a recent medical procedure.
In a July 13 ruling, the New York Supreme Court ordered Giuliani to testify in Fulton County. DA Fani Willis had subpoenaed Guiliani, the former U.S. associate attorney general and former U.S. Attorney who also served as Trump's lawyer as he sought to overturn the 2020 election's results.
Last year, Willis opened a criminal investigation "into attempts to influence the administration of the 2020 Georgia General Election." A special grand jury with subpoena power was seated in May at her request. In court filings earlier this month, she alleged "a multi-state, coordinated plan by the Trump Campaign to influence the results of the November 2020 election in Georgia and elsewhere."
On Wednesday, U.S. Sen. Lindsey Graham did not show up to his scheduled appearance at the Fulton County courthouse.
Graham was subpoenaed to testify to a special grand jury that's investigating whether Trump and others broke any laws when they tried to overturn Joe Biden's win in Georgia in 2020.
Trump, disclosing the search in a lengthy statement late Monday, asserted that agents had opened a safe at his home, and he described their work as an "unannounced raid" that he likened to "prosecutorial misconduct."
On Monday, the FBI executed a search of Trump's home in Mar-a-Lago, which is also a private club, as part of the federal investigation into whether the former president took classified records from the White House to his Florida residence, people familiar with the matter said. It marked a dramatic escalation of law enforcement scrutiny of Trump, who faces an array of inquiries tied to his conduct in the waning days of his administration.
Copyright 2022 WGCL. All rights reserved.