Victims, suspected shooter identified in deadly triple Midtown Atlanta shooting
Possible motive behind the shooting uncovered
Published: Aug. 22, 2022 at 2:47 PM EDT
|
Updated: Aug. 23, 2022 at 8:17 AM EDT
ATLANTA, Ga. (CBS46) - Two men are dead and another person is in the hospital after a triple shooting Monday afternoon in Midtown Atlanta.
The shooting spree started at a high-rise condo building on West Peachtree Street where two people were shot. Then, another person was shot a few blocks away on Peachtree.
Atlanta police, SWAT teams and K9s swarmed Peachtree Street near Colony Square after reports of an active shooter.
Witnesses and an integrated city camera system helped identify the suspect as Raissa Kengne, 34. A surveillance shot from MARTA circulated and eventually led to Kengne being located and arrested at Hartsfield-Jackson Atlanta International Airport.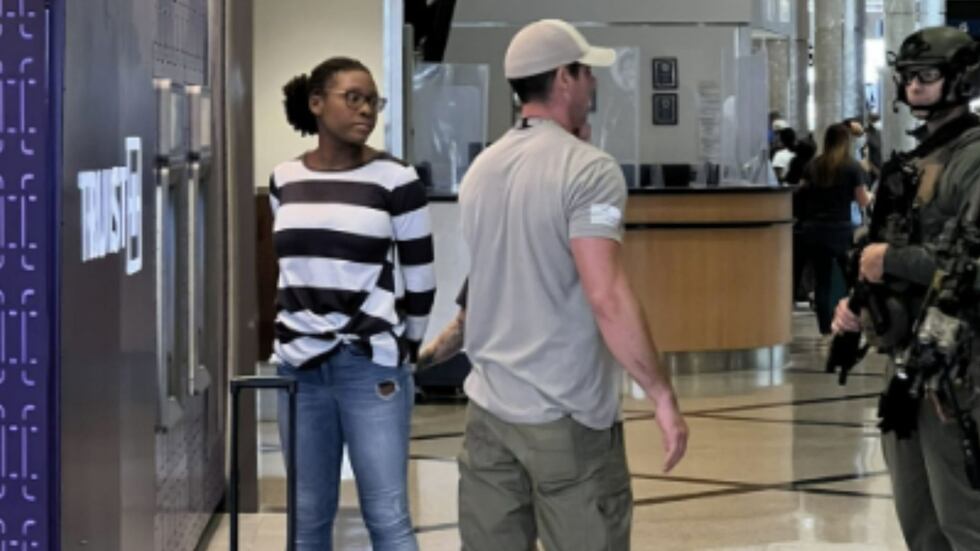 Police arrested Kengne near the south baggage claim and recovered the firearm believed to have been used in the shooting. Airline passengers and employees watched as she was handcuffed and put into the back of a cruiser.
The Fulton County Medical Examiner confirmed to CBS46 that 41-year-old Wesley Freeman died at the hospital, and 60-year-old Michael Shinners died at 1280 West Peachtree. Police say Shinners is from Alpharetta.
"Micheal Shinners was an above and beyond building manager. He was loved by our community. The events today are shocking and he can never be replaced. We are deeply saddened," said Brian Hall, a resident of 1280 West, the condominium complex where the triple shooting began.
The third shooting victim, Mike Horne, is in the ICU and will require additional surgeries, according to Beacon Management Services, the property managers at 1280 West.
Property managers told residents in an email that the shooting took place around 1 p.m. in the management office at 1280 West.
During a press conference, police said that it appears Kengne targeted all three victims.
CBS46 spoke with residents who lived in the building where the deadly shooting took place, and they said they recognized the shooter and that she had lived there for about 5 years.
Social media posts by the accused shooter may help explain the motive behind the shooting.
On her public LinkedIn page, she posted a fiery message a day before the shooting condemning building management.
Kenge wrote her complaints stemmed from a case of alleged fraud involving a former employer.
We also uncovered a lawsuit that she filed against Georgia Power in June. The lawsuit says that the plaintiff (Kenge) is also suing several 1280 West management team members and the 1280 West board members in Fulton County Superior Court for withholding the plaintiff's mail, including mail from Georgia Power.
Kengne is charged with two counts of Murder, three counts of Aggravated Assault, two counts of False Imprisonment, and two counts of Possession of a Firearm During the Commission of or Attempt to Commit Certain Felonies.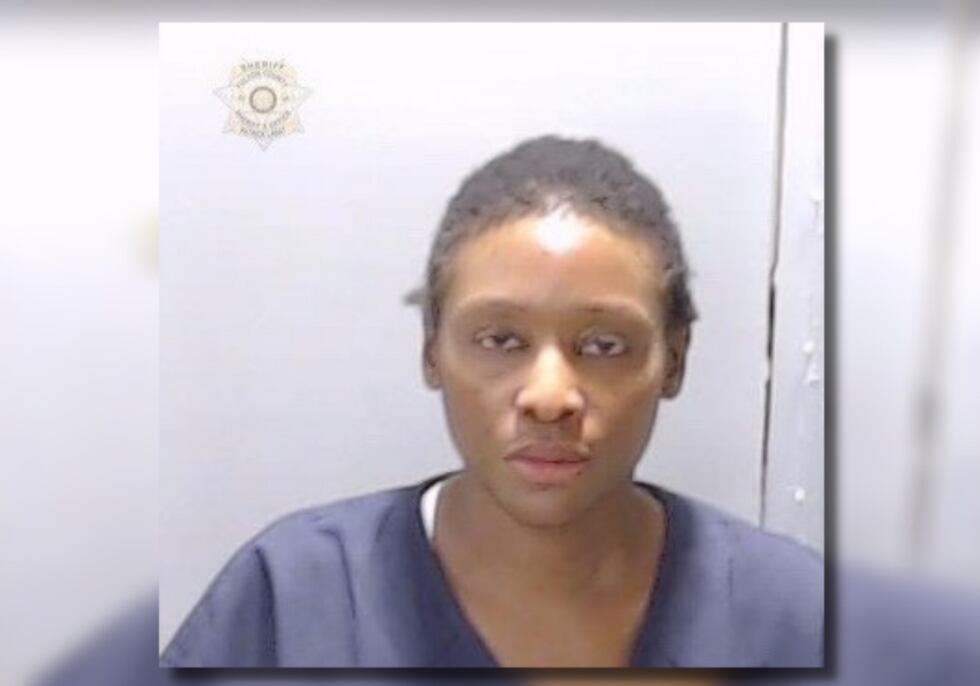 WATCH PRESS CONFERENCE
PREVIOUS STORY
ORIGINAL STORY
Three people were shot Monday afternoon in Midtown Atlanta and police are still looking for the suspected shooter.
One person is dead and two other victims have been transported to a local hospital for treatment, according to the Atlanta Police Department.
Police responded to a person shot call at 1280 W. Peachtree Street at around 1:45 p.m. Upon arrival, they located 2 people who appeared to have been shot. One was pronounced deceased at the scene and another was transported to a hospital for treatment.
While at that scene, they received another call about a shooting at 1100 W. Peachtree Street. Upon arrival, they discovered one person who appeared to have been shot. That person was taken to a hospital for treatment.
MARTA sent an email to their employees, warning them of the suspected shooter, whom they identified Raissa Kengne. Atlanta Police have not confirmed that is the name of the possible suspect.
Atlanta Police say that it unclear what led to the shootings and they are investigating the connection between the locations and victims. They also say they are working to determine if the victims were targeted or were shot randomly.
Although police have received information that the suspected shooter has left the area, they've also received information that she is still in the area.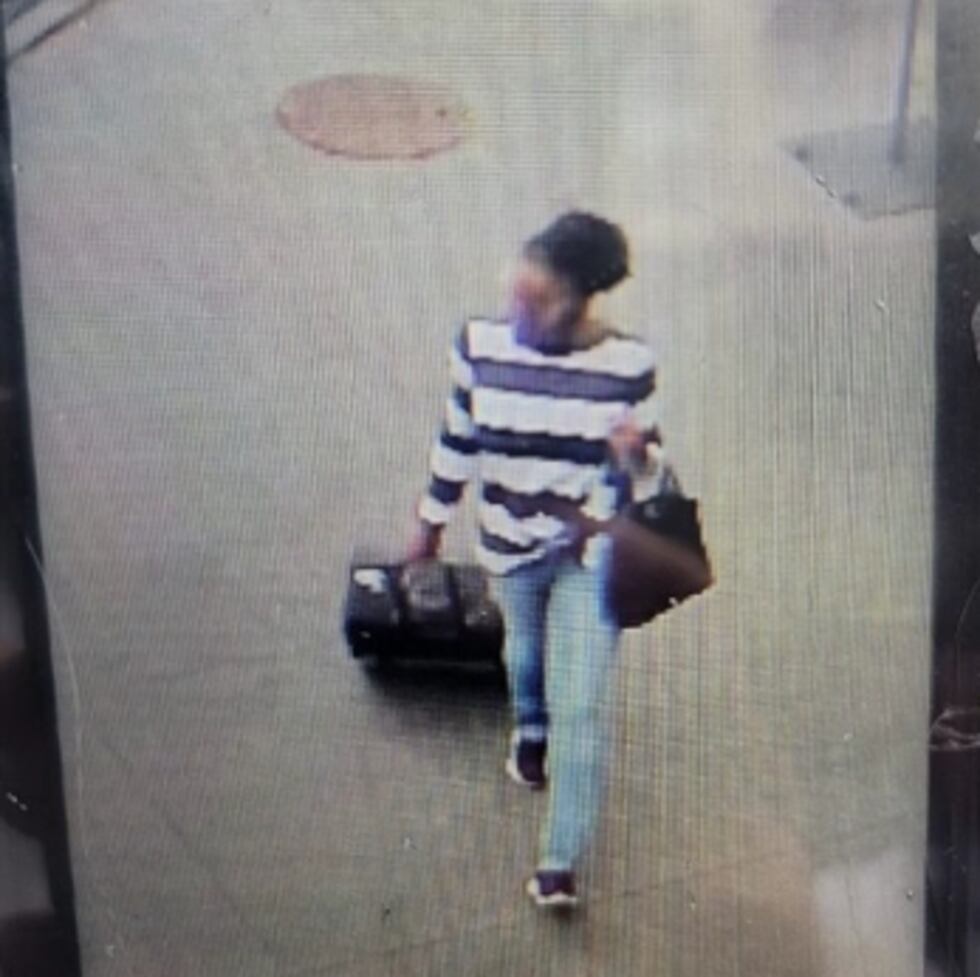 Residents are advised to stay off the streets in the midtown areas, specifically between 12th Street and Peachtree Street NE and 15th Street and West Peachtree Street NW.
MAP OF THE AREA
Copyright 2022 WGCL. All rights reserved.