Falcons QB Ridder delivers mixed results in debut as starter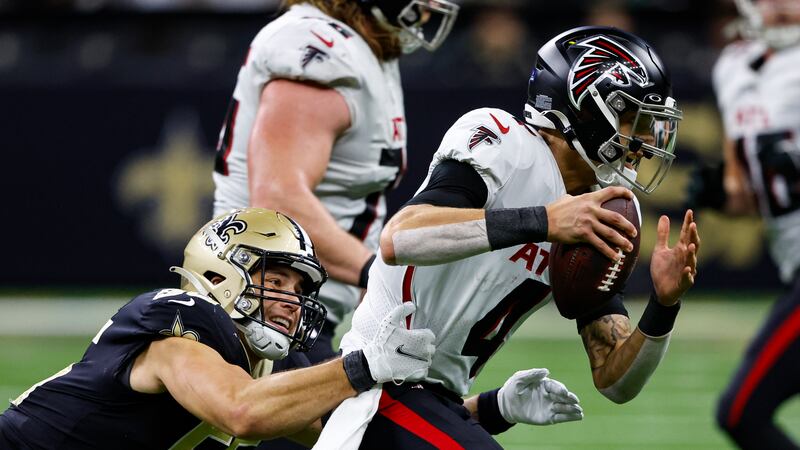 Published: Dec. 20, 2022 at 6:30 AM EST
ATLANTA (AP) — There was more to be learned from rookie quarterback Desmond Ridder's debut than his poor passing production, another Atlanta Falcons loss and continued scoring woes.
The 21-18 loss at the New Orleans Saints marked the start of a four-game audition for Ridder who played in his first regular-season game following the switch from veteran Marcus Mariota.
Though the Falcons are assured their fifth consecutive losing season, they remain in contention in the woeful NFC South.
The Falcons are using the final month to evaluate Ridder's status as a potential starter in 2023.
His debut provided mixed results.
Copyright 2022 The Associated Press. All rights reserved.