Fulton election workers Ruby Freeman, Shaye Moss receiving medals from President Biden
The two election workers are being honored with several others on Friday at the White House
Published: Jan. 5, 2023 at 10:54 AM EST
|
Updated: Jan. 5, 2023 at 10:55 AM EST
ATLANTA, Ga. (Atlanta News First) - Two Fulton County election workers will receive the presidential citizens medal on Friday in a ceremony at the White House.
President Joe Biden will present Ruby Freeman and Shaye Moss with the medal, which the president is presenting for his first time in office. The ceremony is taking place on the two-year anniversary of the 2021 U.S. Capitol riot.
Biden is presenting the medal to 10 others "who made exemplary contributions to our democracy surrounding January 6, 2021," the White House said in the a statement. "These heroes demonstrated courage and selflessness during a moment of peril for our nation. They include Capitol Police, Metropolitan Police, election workers, and officials at the state and local level."
The White House said the presidential citizens medal is awarded to individuals who have "performed exemplary deeds of service for their country or their fellow citizens," and is one of the nation's highest civilian honors.
RELATED: Trump's claims of election fraud were false, Raffensperger tells Jan. 6 commission
Freeman served as an election worker in Fulton County during the 2020 election. "Ms. Freeman worked to ensure that the people of Georgia could vote freely and fairly, and, for simply doing her job, was forced to withstand efforts to overturn the election that targeted and threatened her and her family," the White House said.
Moss, who is Freeman's daughter, was also a Fulton County election worker in 2020. The White House said Moss was subjected to threats and harassment in the wake of the election.
RELATED: Georgia will be front and center in nationally televised Jan. 6 hearings
Last year, Moss received the 2022 John F. Kennedy Profile in Courage award, and she testified in the Democratic House-led Jan. 6 commission that recently disbanded.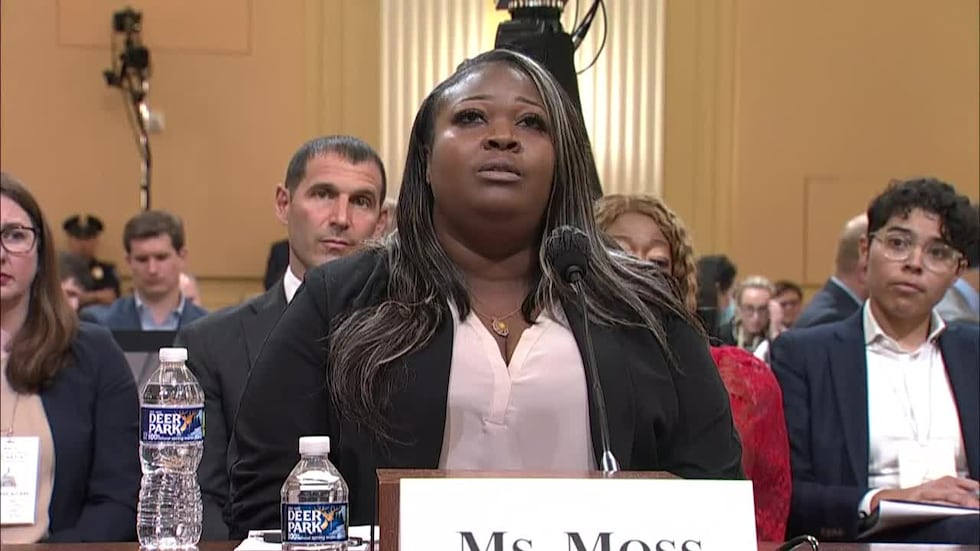 Here are the other award recipients:
Jocelyn Benson, served as the Secretary of State of Michigan during the 2020 election.

Rusty Bowers, served as the Arizona House Speaker during the 2020 election.

Harry Dunn, a Capitol Police Officer.

Caroline Edwards, the first law enforcement officer injured by rioters on Jan. 6.

Michael Fanone, as a Metropolitan Police Department Officer on Jan. 6.

Aquilino Gonell, served as a Capitol Police Sergeant injured on Jan. 6.

Eugene Goodman, a Capitol Police Officer on Jan. 6.

Daniel Hodges, a Metropolitan Police Department Officer injured on Jan. 6.

Al Schmidt, a former federal civil servant and served as a city commissioner on the Philadelphia County Board of Elections during the 2020 election.

Brian Sicknick (posthumous), a Capitol Police officer who died on Jan. 6.
Copyright 2023 WANF. All rights reserved.