Judge Ural Glanville in Young Thug trial has extensive military background
The RICO trial surrounding Young Thug is expected to last months
Published: Jan. 5, 2023 at 11:41 AM EST
|
Updated: Jan. 12, 2023 at 3:16 PM EST
ATLANTA, Ga. (Atlanta News First) - Fulton County Superior Court Chief Judge Ural Glanville is the man in charge of one of metro Atlanta's highest profile, most complex trials in recent memory.
Glanville, who has served on the court since 2005 and is also the chief judge of the Atlanta Judicial Circuit, is overseeing the massive trial of Young Thug, a rapper who is facing gang-related charges and a grand jury indictment after his name appeared on a list with 27 others.
Young Thug, whose real name is Jeffrey Williams, is facing criminal charges as part of the Young Slime Life street gang. He has pleaded not guilty to all eight counts.
Glanville served on the magistrate court of Fulton County from 1995 to 2004. He earned a bachelor's degree in history from the University of Georgia in 1984 and a juris doctor, also from UGA, in 1987. He earned a master's in strategic studies at the U.S. Army War College in 2008.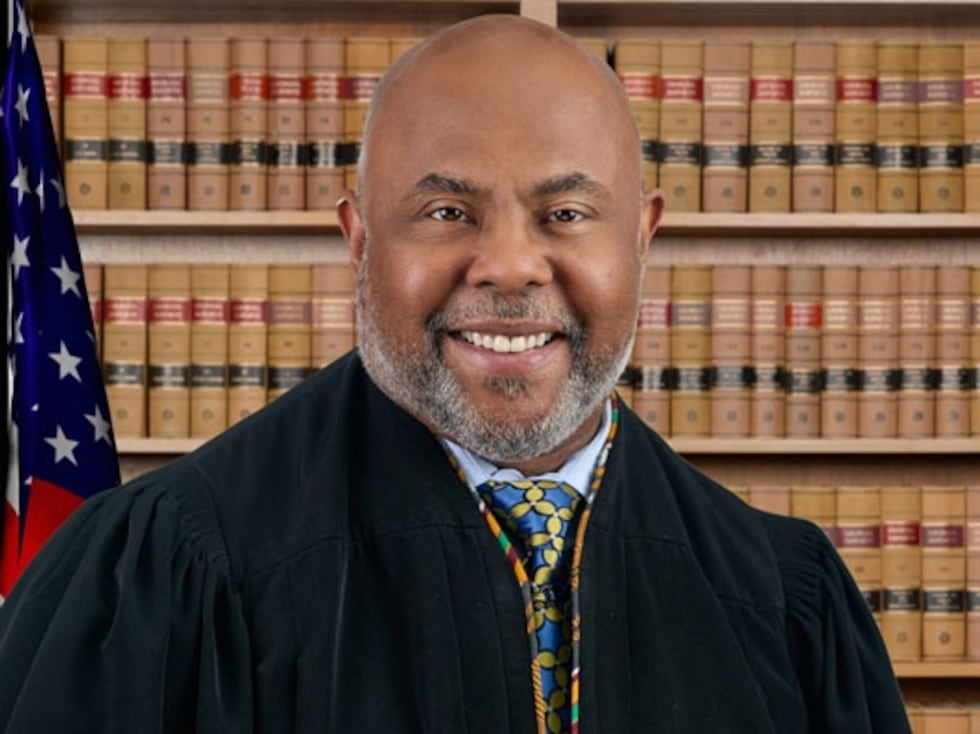 Glanville holds the rank of Brigadier General, Chief Judge in the U.S. Army Court of Criminal Appeals, and has served as a commanding general in the NATO Rule of Law Support Mission/Rule of Law Field Force-Afghanistan. He has also served in private practice; as an adjunct professor at the Georgia State University School of Law; a senior trial prosecutor in the DeKalb County's Solicitor's Office; a defense attorney in the U.S. Army; and a probation officer in the Georgia Department of Corrections in Fulton County.
Fulton County District Attorney Fani Willis and her office is alleging Young Thug and rapper Gunna were the leaders of the street gang "YSL." Atlanta rapper Gunna, whose real name is Sergio Kitchens, was released from jail back in Dec. 2022 after pleading guilty to the criminal case against him.
Young Thug remains in jail since being arrested in May 2022. The judge has denied bail for the rapper alleging witness intimidation.
There is a list of 125 witnesses which includes rapper Dwayne "Lil Wayne" Carter, Dequantes "Rich Homie Quan" Lamar, Bryan "Birdman" Williams, and Rashawn "YFN Lucci" Bennett.
RELATED STORIES:
Jury selection for rapper Young Thug trial set to begin in Fulton County
Technical difficulties delay rapper Young Thug's pre-trial hearing
Atlanta rapper Young Thug facing new charges for alleged street racing
DA requests delay of trial for Young Thug, Gunna, others charged in RICO case
Rapper Young Thug denied bond again during court hearing
Rapper Young Thug and others facing new charges
Atlanta rapper Young Thug again denied bond in criminal case
Atlanta native Young Thug denied bond on gang-related charges
Young Thug's nephew arrested for killing girlfriend in East Point
Atlanta rapper Young Thug appears in court, dozens face gang-related charges
Motion seeks bond for jailed rapper Young Thug, reports say
Copyright 2023 WANF. All rights reserved.