CHASING THE CHAMPIONSHIP: Fans begin arriving in LA for national championship game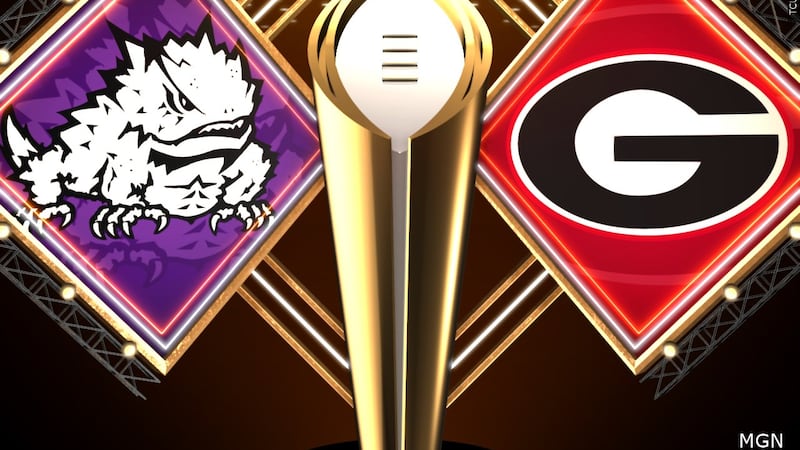 Published: Jan. 5, 2023 at 7:00 PM EST
ATLANTA, Ga. (Atlanta News First) - The countdown is on for college football's most important game of the season.
The University of Georgia will take on Texas Christian University Monday night in the College Football Playoff National Championship Game.
The Dawgs are looking to go back-to-back after winning the national championship game last year.
The last time TCU won was in 1938.
Atlanta News First ran into some serious UGA fans today as they arrived in Los Angeles.
Some fans reacted to the news that SoFi Stadium won't allow tailgating before the game.
Atlanta News First also caught up with Ed Thomas, uncle of Georgia running back Kenny McIntosh.
Atlanta News First has sent a team of reporters, anchors and photojournalists to the championship game. We also have crews covering the festivities surrounding the game right here in metro Atlanta. On Friday, catch our special "Chasing the Championship" show at 7:30 p.m.
READ ALL CHASING THE CHAMPIONSHIP STORIES
Copyright 2023 WANF. All rights reserved.