Officials say tickets demand for national championship game high
Officials warn of potential scams ahead of championship game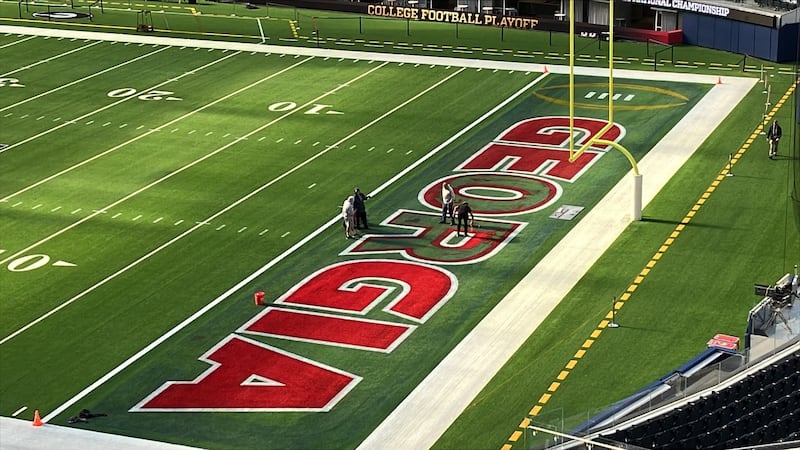 Published: Jan. 6, 2023 at 5:25 PM EST
ATLANTA, Ga. (Atlanta News First) - As ticket demands for the national college football championship game on Monday continue to rise, officials have warned fans to beware of potential scammers.
The ticket demand for the national championship game is expected to be greater than the 2021 championship game, according to experts.
READ ALL CHASING THE CHAMPIONSHIP STORIES
Experts say resale tickets are selling for as low as $350 on ticketmaster.com. However, if you're in search of last-minute tickets, you should make sure to beware of scammers.
"Following some of the most exciting playoff games in recent memory, sales for the playoff games and this highly-anticipated matchup between Georgia and TCU have already surpassed last year's three games on StubHub," said Adam Budelli, spokesperson for StubHub. "Fans wanting to attend the game in LA can find tickets at various price points on StubHub, starting around $350."
The FBI warns fans that low ticket prices are too good to be true.
RELATED: Bars and breweries prepare for college football championship boost
Remember if you've already purchased tickets, avoid posting the barcode online showing off your tickets.
PHOTOS: Chasing the Championship 2023: UGA vs TCU
FBI officials say scammers are able to use the barcode to get access inside the game or duplicate the ticket and sell fake ones.
For fans who aren't able to make the trek to So-Fi Stadium to watch the Bulldogs take on the TCU Horned Frogs, several sports bars and breweries across Georgia are set to host watch parties.
For more information, click here.
Don't pay cash
Use a service with a guarantee
Don't share ticket barcodes on socials
Tips to make your money go further

Copyright 2023 WANF. All rights reserved.