Take a look inside So-Fi Stadium ahead of national championship game
Officials continue preparing ahead of championship game
Published: Jan. 6, 2023 at 5:21 PM EST
ATLANTA, Ga. (Atlanta News First) - Preparations are continuing at the multi-billion dollar state-of-the-art So-Fi Stadium in the Los Angeles metro area ahead of the National College Football Championship game between the University of Georgia Bulldogs and the TCU Horned Frogs.
Our Atlanta News First reporter Patrick Quinn had the opportunity to take a behind-the-scenes look at the field and the preparations ahead of the game.
The $5.5 billion stadium was the host of Super Bowl 56 where the Los Angeles Rams defeated the Cincinnati Bengals 23-20.
READ ALL CHASING THE CHAMPIONSHIP STORIES
Georgia fans are hoping the Bulldogs' can win back-to-back college championships. In 2021, UGA won its first national championship since 1980 when the Bulldogs defeated the University of Alabama 33-18.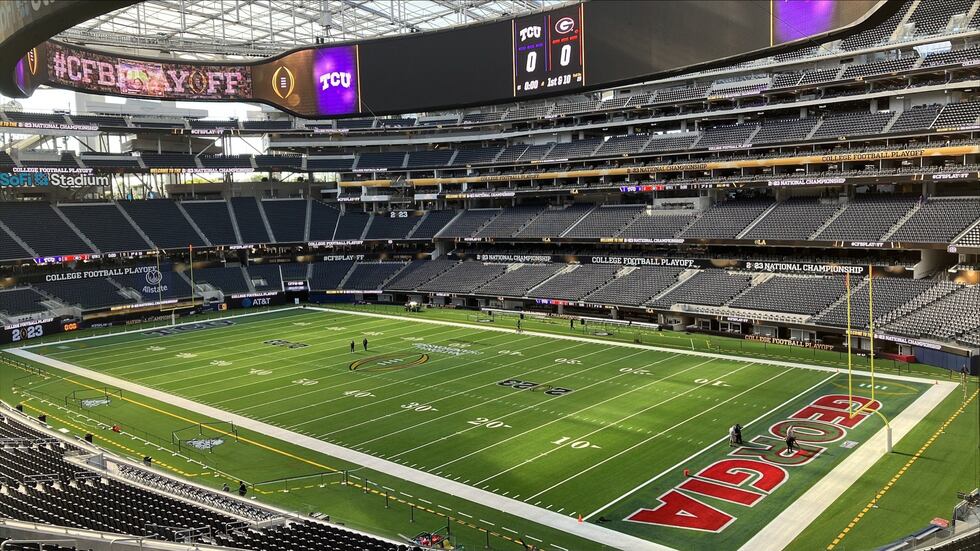 PHOTOS: Chasing the Championship 2023: UGA vs TCU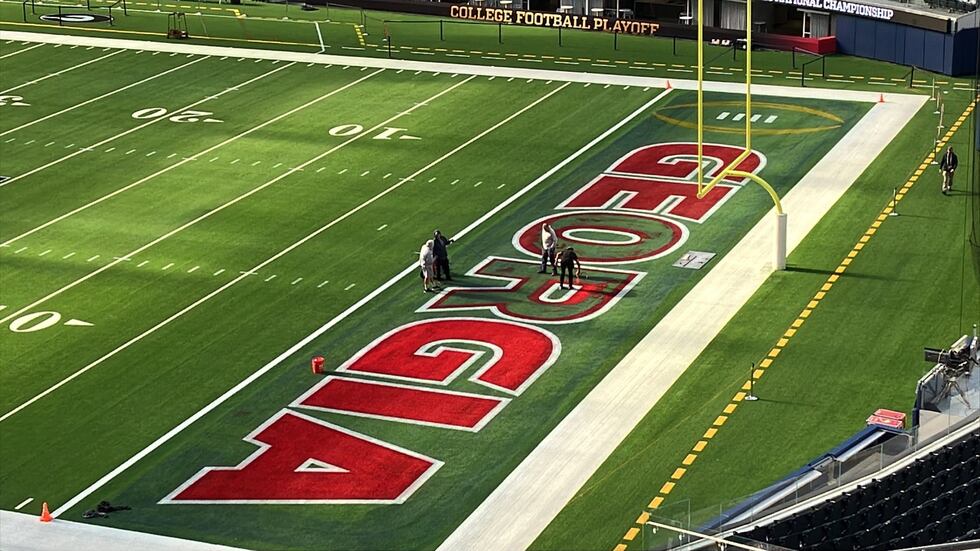 The championship game kicks off at 7:30 p.m. on Monday.
Copyright 2023 WANF. All rights reserved.