Uga not going to championship game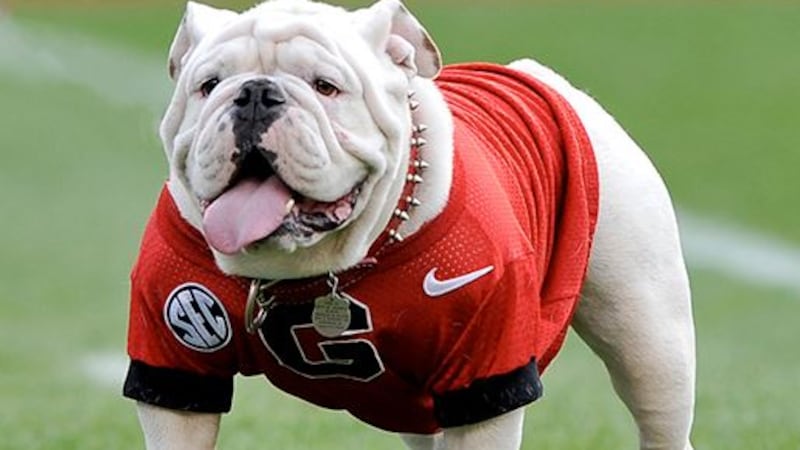 Published: Jan. 6, 2023 at 9:00 AM EST
SAVANNAH, Ga. (WTOC) - The University of Georgia will be without at least one Bulldog when they play for the national championship Monday night.
Uga X, the team's mascot, will not be traveling to Los Angeles for the title game.
The Seiler family, of Savannah, has confirmed that a cross-country flight would be too difficult on the 9-year-old bulldog named "Que.'' The Georgia mascot has been the Seiler family dog for more than 50 years.
Charles Seiler, who is Que's caretaker, says the mascot will be watching from home when the Bulldogs face TCU at 7:30 Monday night in SoFi Stadium in an attempt to win Georgia's second consecutive national championship.
Copyright 2023 WTOC. All rights reserved.