CFP Notebook: Hamlin's collapse resonates with TCU, Georgia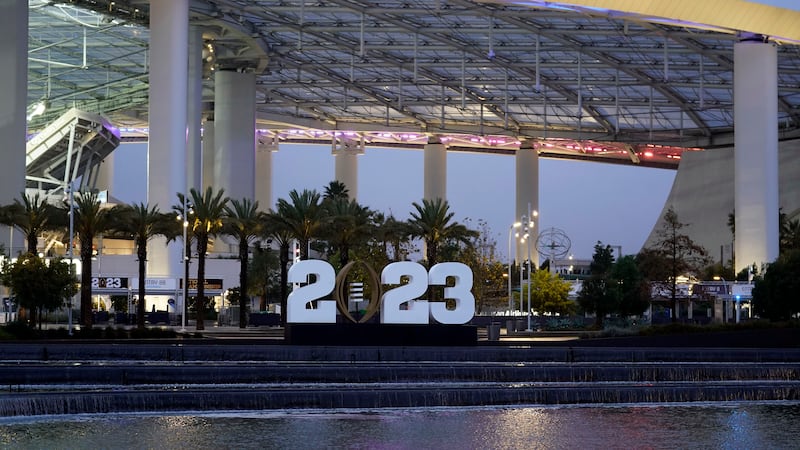 Published: Jan. 7, 2023 at 11:57 PM EST
(AP) - When Buffalo Bills safety Damar Hamlin went into cardiac arrest during a game on Monday night, Georgia safety Javon Bullard was terrified by the sight of an NFL player having to be resuscitated.
"Probably one of the most scariest things I've ever seen, not knowing if someone's gonna make it on a football field," Bullard said Saturday during media day for the College Football Playoff championship game.
Bulldogs coach Kirby Smart wanted to find a way to reassure his players, so he organized meetings with the team's medical staff, a mental health specialist and team chaplain on Tuesday.
"They were concerned, and you start asking questions if you play, 'Could this happen to me?'" Smart said. "So we did an education the very next morning, first thing in."
CHASING THE CHAMPIONSHIP STORIES
For TCU cornerback Josh Newton, Hamlin's collapse was especially troubling because it came after a routine play.
"I mean, that tackle happens in almost every football game," Newton said. "He just got hit at the wrong place at the wrong time. Like that's something nobody's ever seen."
But Newton said it won't affect his approach toward the game.
"You can't back away from it or be nervous about it as a defensive player," he said. "The only thing you can do is just be careful."
Georgia defensive line coach Tray Scott hopes one of the takeaways from Hamlin's incident will be increased first aid training and preparation.
"Every offseason they make the coaches and everyone on the staff go through strenuous CPR training. So if anything happened to my guys right now, I'm not gonna hesitate a beat. 'Hey you go get the AED. I'll do this. You call 911.' … It's all about information," Scott said.
Copyright 2023 The Associated Press. All rights reserved.