Georgia Bulldogs receive police escort back to Athens as back-to-back champions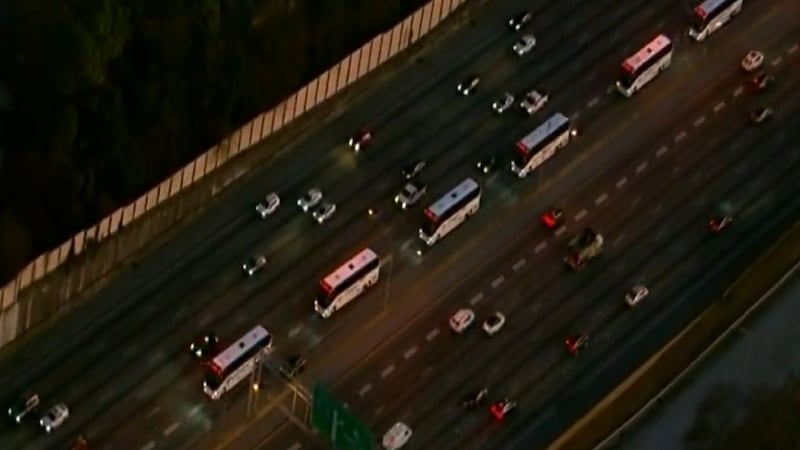 Published: Jan. 10, 2023 at 6:40 PM EST
ATLANTA, Ga. (Atlanta News First) - The Georgia Bulldogs received a warm welcome back home after winning back-to-back national championships.
The Bulldogs landed at Hartsfield-Jackson Atlanta Airport around 5:30 p.m. and made their way to their team buses before heading back to Athens where they will await many excited fans and family members.
It's not something you see every day. But if you're fresh off of winning back-to-back national championships and the last one was in historic fashion, you've earned the special treatment.
Several of the team buses made their way through the evening commute in the metro Atlanta area with a fancy police escort, something really cool for motorists to see on the highway.
READ CHASING THE CHAMPIONSHIP STORIES
The Dawgs dominated the Horned Frogs 65-7 at So-Fi Stadium in the metro Los Angeles area on Monday evening and became the first team to win consecutive national championships since Alabama did during the 2011 and 2012 seasons.
Fans shopped at Academy Sports and Outdoors in Kennesaw, and other sporting goods stores to buy some brand-new championship swag.
Copyright 2023 WANF. All rights reserved.