Dawgs greeted by hundreds of fans as they arrive back in Athens
Published: Jan. 10, 2023 at 10:49 PM EST
ATHENS, Ga. (Atlanta News First) - Cheers erupted in the middle of the University of Georgia's campus Tuesday night as the football team rolled back into Athens.
Less than 24 hours prior, the Bulldogs routed TCU 65-7 in the highest-scoring College Football National Championship game ever.
"It's awesome having all these fans here greeting us and having the parade on Saturday, I'm sure that will be electric," UGA wide receiver Lad McConkey said.
It was the Hollywood ending everyone was hoping for: back-to-back national titles. And it was all led by quarterback Stetson Bennet who started his college career as a walk-on.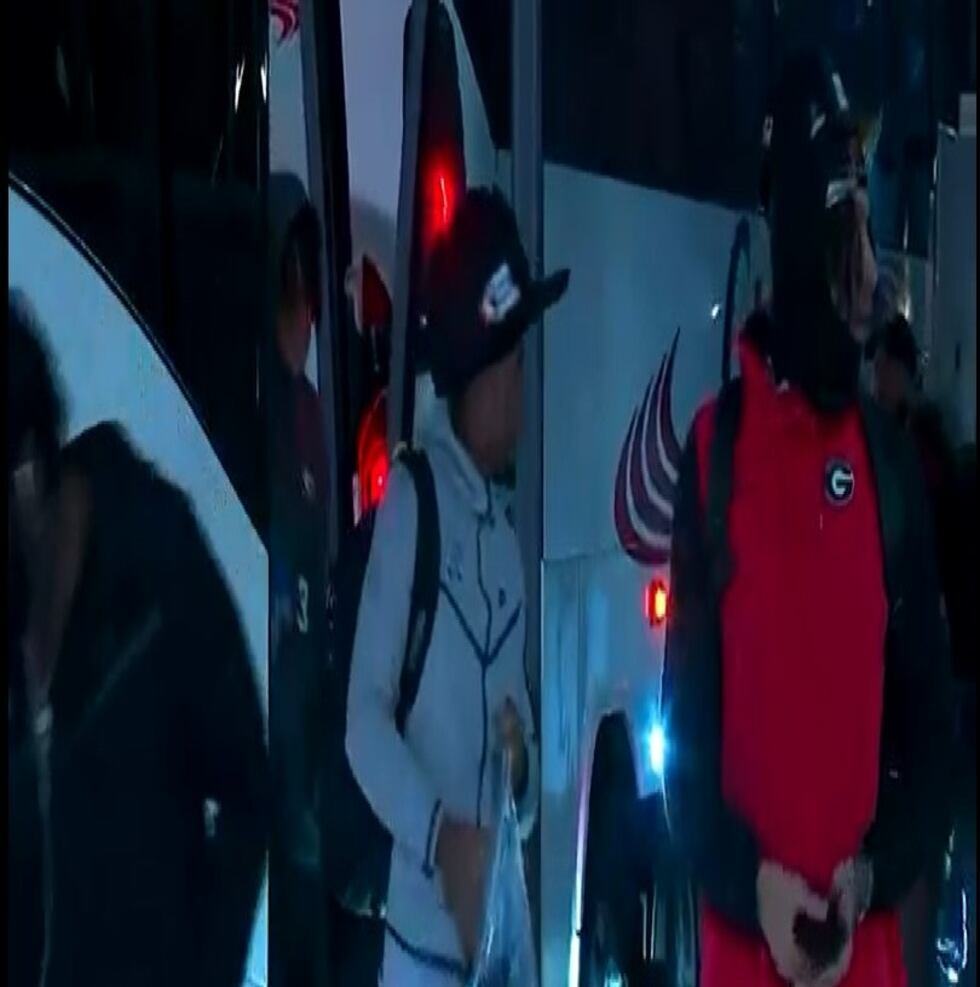 "A lot of people talked junk about Stetson last year. Not everybody was on the Stetson boat. But I'm just proud for Stetson that he did it, and the rest of the team, that he led us to back-to-back national championships," UGA fan Isaiah Cromaitie said.
MORE CHASING THE CHAMPIONSHIP STORIES
Cathy Allen brought her son out to UGA's campus Tuesday night to help welcome home the Dawgs. It was an opportunity she didn't think would happen again so soon.
"I brought my son and four of his friends last year to welcome the Dawgs and it was the best day ever. They all got autographs from a bunch of the players, and they cheered, and it was just so exciting to be around the atmosphere the day after the win," Allen said. "I told them last year, I said this is a once-in-a-lifetime opportunity and I'm like okay well now we're going to do it again."
The gold CFP trophy is now back in Athens, for the second year in a row. Fans hoping a third could be right around the corner.
"I'm not going to say anything, because I don't want to jinx it," Allen said.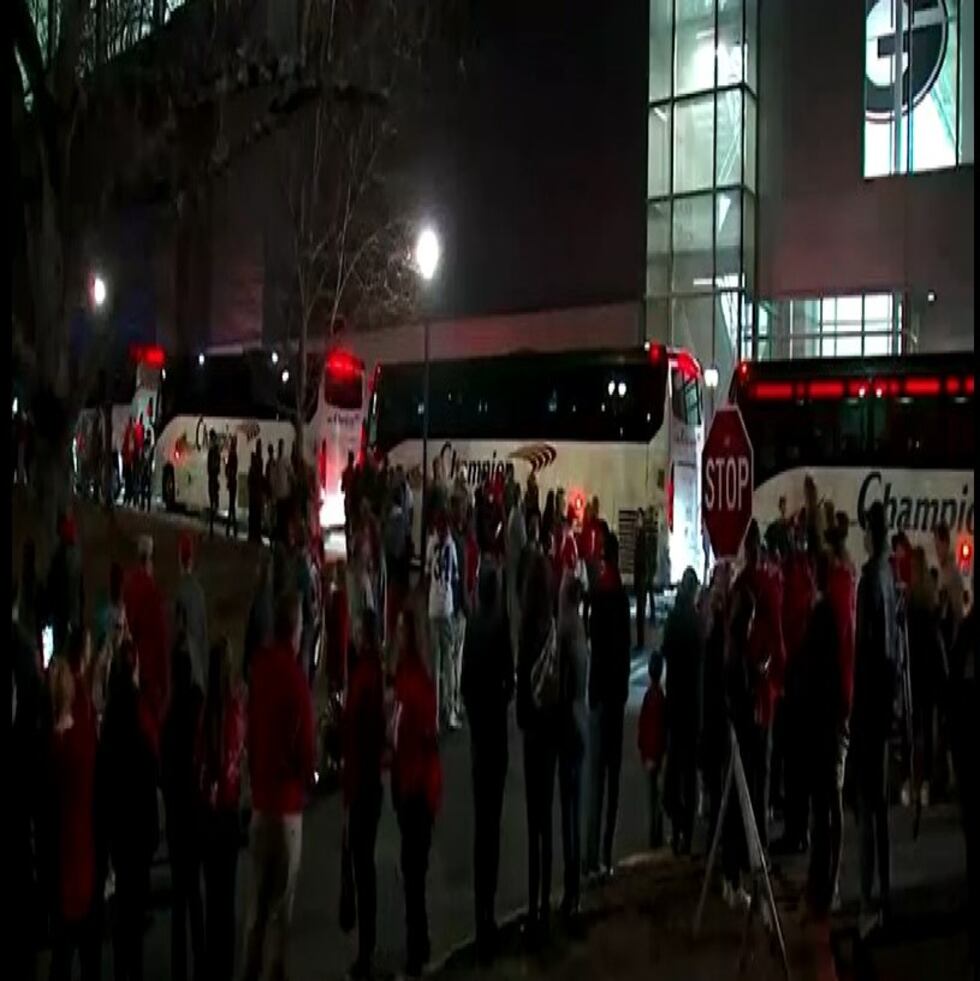 Georgia officials announced that the national championship trophy will be on display in Athens this week as fans continue celebrating
UGA is hosting a free celebratory championship parade and program on Saturday. For more details, click HERE.
Copyright 2023 WANF. All rights reserved.