Hawks sign 12-year veteran Derrick Favors to 10-day contract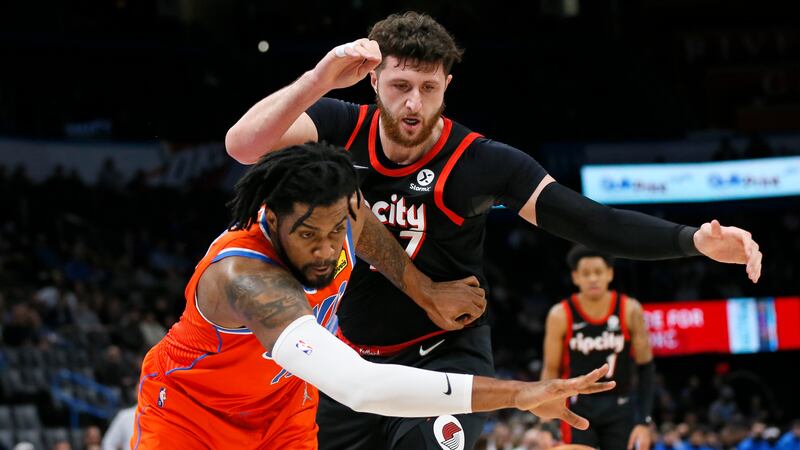 Published: Jan. 11, 2023 at 3:57 PM EST
(AP) - The Hawks signed Atlanta native Derrick Favors to a 10-day contract on Wednesday, hoping he can provide a boost in the middle while Clint Capela deals with a calf injury.
Favors is a 12-year NBA veteran who spent one season at Georgia Tech before he was selected No. 3 overall pick by the Nets in the 2010 draft. The Hawks will become the fifth team the center has played for in a career spent mostly with the Utah Jazz.
Favors took part in morning shootaround ahead of a home game Wednesday night against the Milwaukee Bucks. The Hawks have six games over the next 10 days, giving them a chance to get an extended look at their newest player.
Atlanta (19-21) has lost 14 of its last 22 games, sliding to ninth in the Eastern Conference.
The 31-year-old Favors has not played this season after spending the 2021-22 campaign with Oklahoma City, where he averaged 5.3 points and 4.7 rebounds in 39 games, including 18 starts.
For his career, Favors has averaged 10.6 points and 7.1 rebounds.
Capela sustained a right calf injury in mid-December and has missed 10 of the last 11 games. His absence has especially hurt the Hawks on the boards, an area where Favors could provide some help.
The Hawks have outrebounded only one opponent during Capela's absence, going 4-6 in those games.
Copyright 2023 The Associated Press. All rights reserved.