ATLVault: The Atlanta Ripper terrorizes the city, 100+ years ago
The 1906 Atlanta race massacre set the stage before the city's first serial killer emerged
Published: Jan. 17, 2023 at 3:55 PM EST
|
Updated: Jan. 24, 2023 at 8:57 AM EST
Part one of a three-part series of ATLVault
ATLANTA, Ga. (Atlanta News First) - Emma Lou Sharp was only out looking for her mother. Instead, she met the fiend who brutally murdered Lena Sharp and almost sent Emma Lou herself into the afterlife.
Between 1911 and 1915 and perhaps even longer, at least 20 women - all young, all African-American - were killed in a manner resembling London's Jack the Ripper: throats slashed, with almost all of the victims suffering a debilitating head wound caused by a blunt object. Eventually, local newspapers began referring to the killer as the Atlanta Ripper, and to this date, no one was ever convicted of the murders largely believed to have been the work of the city's first serial killer.
"My grandmother had a saying: a lot of bad things come out under the cover of darkness, and that adage certainly holds true in these murders," said Dr. Jeffery Wells, author of 2011′s "The Atlanta Ripper: The Unsolved Case of the Gate City's Most Infamous Murders," the definitive book about the crimes.
"We had a serial killing episode here in Atlanta in the early 1900s," Wells, currently a professor of history at Georgia Military College in Milledgeville, said. "Most people are familiar with Wayne Williams and the Atlanta child murders, but this predates those cases by about 65 years."
The killings came in the wake of the 1906 race riot, at that time the most violent racial uprising ever seen in Atlanta. Between Sept. 24-26, white mobs, according to the New Georgia Encyclopedia, killed dozens of Black Atlantans, wounded scores of others, and inflicted considerable property damage.
As described by Clifford Kuhn and Gregory Mixon's "Atlanta Race Massacre of 1906," the event became known as the Atlanta Race Riot or the Atlanta Race Massacre, and was one of several violent riots that erupted in Southern cities as the Jim Crow era dawned.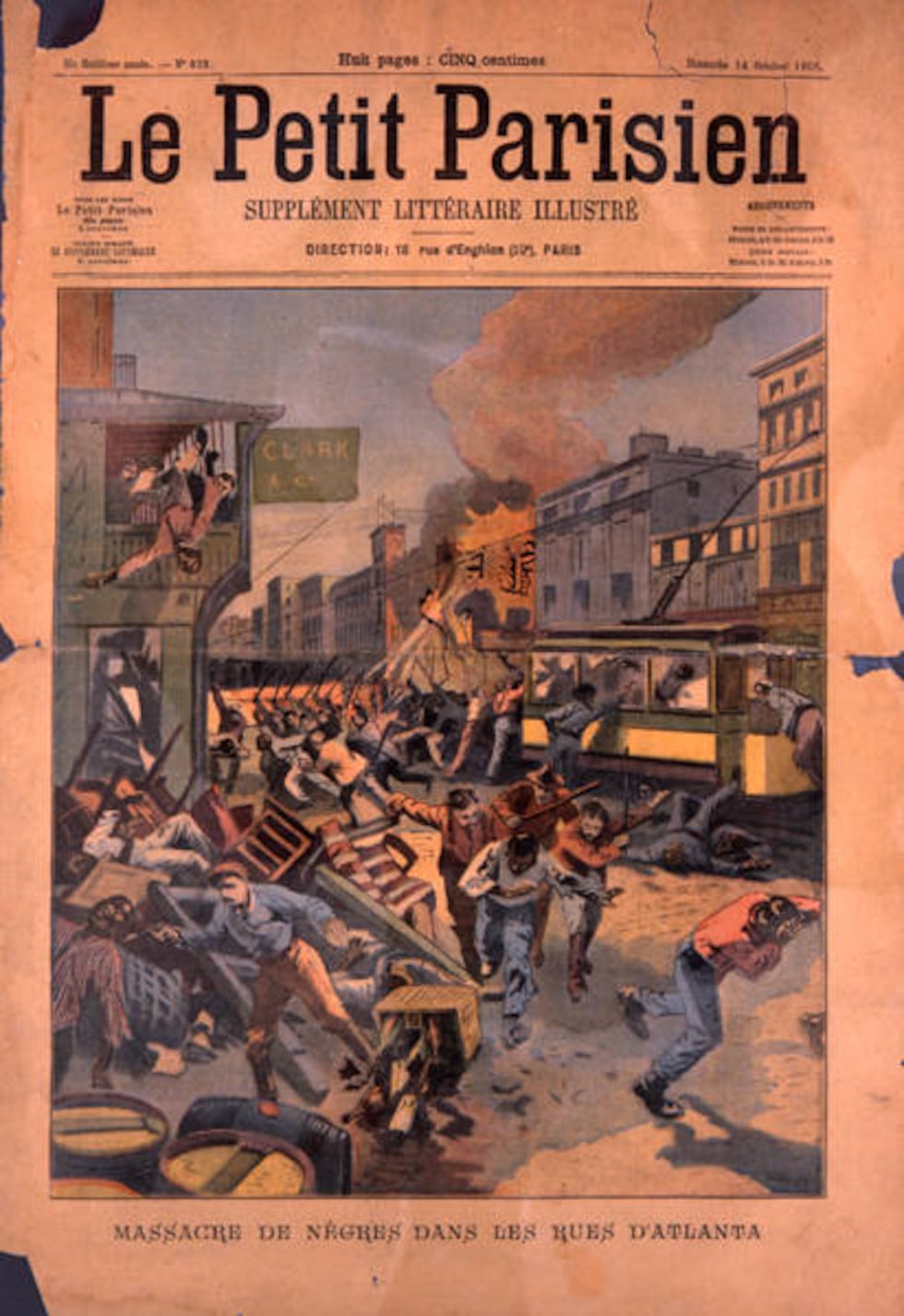 By the 1880s Atlanta was the South's economic hub, and Black populations - and Black economic, social and political power - were on the rise. Alonzo Herndon - a barber by trade - was well on his way to becoming the city's first black millionaire: first, by acquiring residential and commercial properties and then, by founding Atlanta Life Insurance Co. with a partner.
ATLVault: Bars, brothels and brawls dominated Atlanta's first election 175 years ago
But on Sept. 22, 1906, during a racially charged gubernatorial election, local newspapers reported four alleged assaults - all unsubstantiated - on several white women. Lurid details followed, and a mob of thousands of white men gathered downtown to protest.
By early evening, the now-inflamed mob surged down Decatur and Pryor streets and Central Avenue, destroying and damaging Black-owned businesses, including smashing the windows to Herndon's Auburn Avenue barbershop and wrecking his shop's fine, brass fixtures. Hundreds of Black men, women and children were reported leaving the city by train to escape the carnage.
Georgia's militia was called in to restore order late that evening while heavy rains dampened the riot's turnout, but by Monday, local newspapers reported between 25 to 40 Black deaths and 250 Blacks arrested.
The riot made headlines around the world, and severely damaged the city's reputation as the hub of the New South. Le Petit journal of Paris reported, "Black men and women were thrown from trolley-cars, assaulted with clubs and pelted with stones."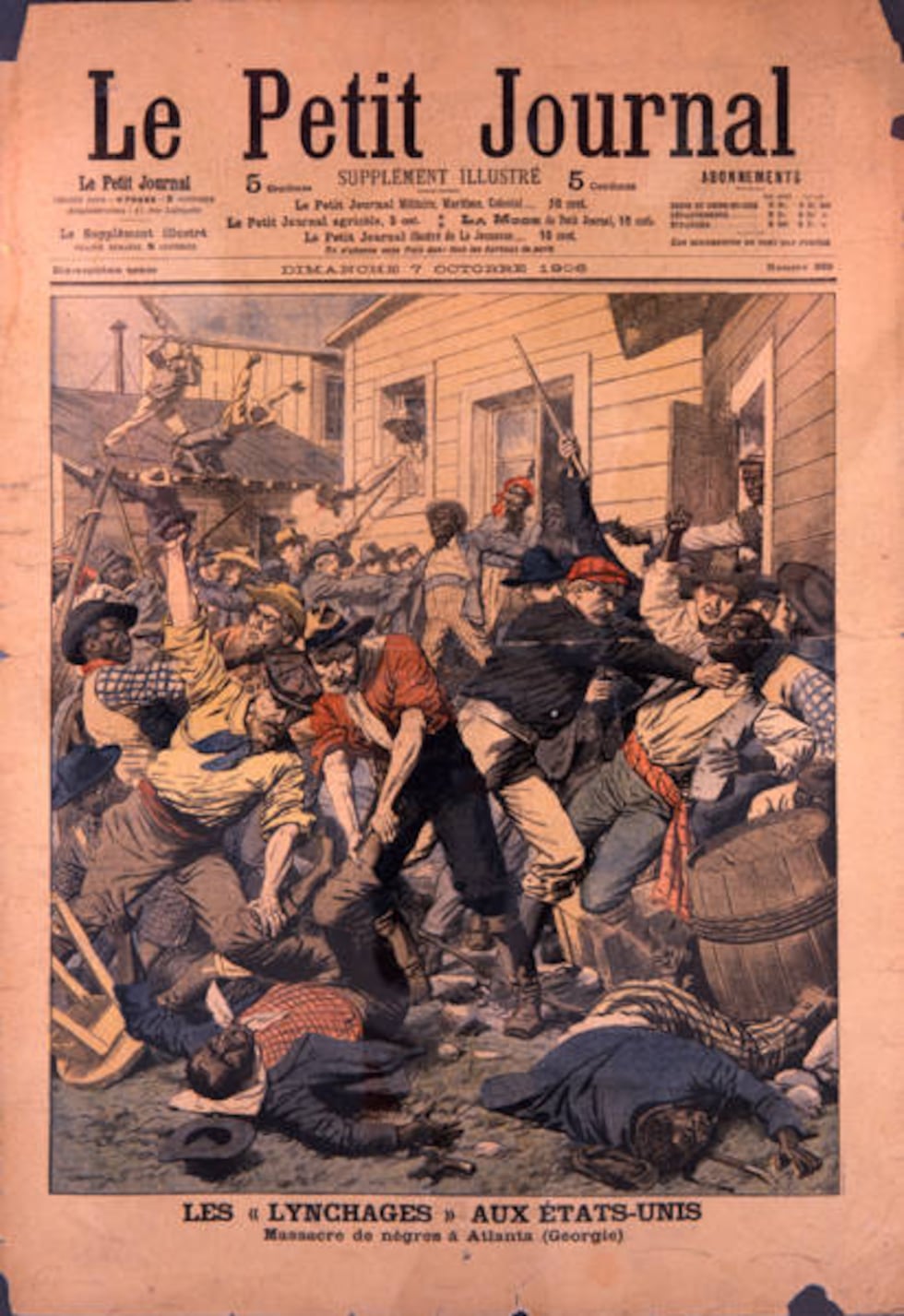 The New York Times reported that when Democratic Mayor James Woodward was asked what was being done to prevent a race riot, he replied, "The best way to prevent a race riot depends entirely upon the cause. If your inquiry has anything to do with the present situation in Atlanta then I would say the only remedy is to remove the cause."
"The New South movement was all about marketing the South as a place where we don't have these race problems anymore," said Wells. "We want northern money; we want people to invest in the south. The last thing southern leaders needed was a race riot of 1906, a series of serial killings and then the lynching of Leo Frank" (convicted in the murder of Mary Phagan, 110 years ago this April, and which will be featured in April 2023′s ATLVault.)
Such was the atmosphere when, perhaps as early as April 1909, an unknown killer began stalking the poor, dimly lit working class streets of Atlanta's Old Fourth Ward to such a terrible degree he would be compared to one of history's most infamous serial killers.
Part two of "ATLVault: The Story of the Atlanta Ripper" will be published on Feb. 15, 2023.
Copyright 2022 WANF. All rights reserved.