Ballistic analysis confirms bullet injured Georgia trooper matches suspect's handgun
Manuel Teran was killed near the future site of the Atlanta Police Training Facility
Published: Jan. 19, 2023 at 11:45 AM EST
ATLANTA, Ga. (Atlanta News First) - The Georgia Bureau of Investigation has disclosed that the shooting incident near the site for the future Atlanta police training facility was not captured by any body cameras.
The GBI also said that a handgun was found afterward in the area of the shooting and pellet rifles were found as part of the clearing operation. The GBI confirmed to Atlanta News First that Teran had a Smith & Wesson M&P Shield 9mm handgun when a trooper was shot on Jan.19.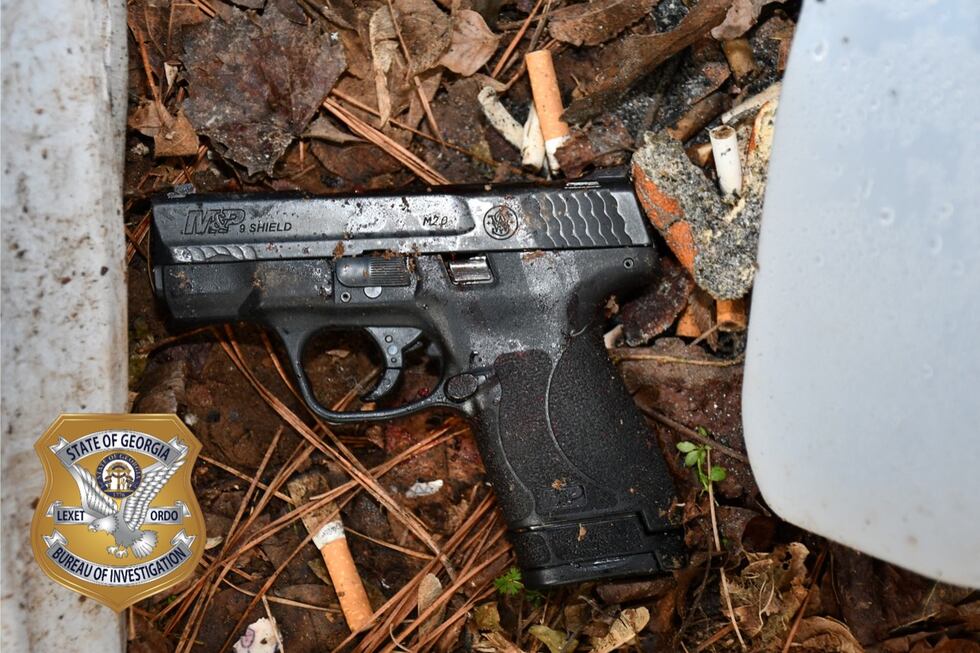 A vigil has been planned for tonight at Weelaunee People's Park for Manuel Esteban Paez Teran and Activists and protesters are planning on holding a gathering on Saturday night at Underground Atlanta, according to posts on Defend the Atlanta Forest's Twitter account.
The DeKalb County Police Department plans to increase patrols near the future site of the Atlanta Police Training Facility, where Teran was killed.
The trooper who was shot during the incident still has not been identified.
ORIGINAL STORY
The person killed near the police training facility has been identified as 26-year-old Manuel Esteban Paez Teran.
Friends said Teran went by the name, "Tortuguita."
"And now that Tortuguita has been killed, I think there has been an emboldened sense that this cannot happen and that this life cannot be lost in vain," said Sarah Abdelaziz, with the Abolitionist Teaching Network.
The Georgia Bureau of Investigation said they cleared 25 campsites near the future site of the police training facility. During that time, they found mortar-style fireworks, multiple edged weapons, pellet rifles, gas masks and a blow torch.
Abdelaziz and organizers from 20+ organizations signed a letter Thursday calling for state leaders to release unedited body camera footage of the shooting by Saturday.
"It's pretty imperative for us to get that footage so that community members and this protester's family and loved ones can have some sense of what's gone on," said Abdelaziz.
The Atlanta Police Department has also released a statement about the threats of violence that have appeared on social media since the incident on Wednesday.
The Atlanta Police Department is aware of the call to violence made in relation to the January 18, 2022, officer-involved shooting at the future site of the City of Atlanta's Public Safety Training Center. Our officers are on high alert, and we will continue our work to keep our streets safe for our residents, businesses, and visitors alike.
We remain in close contact with our local, state, and federal law enforcement partners and are grateful for their commitment to our shared goal of creating the safest communities possible for our city.
It's unclear what the next steps are for the development of the public safety training center in light of the shooting.
On Thursday, Atlanta City Councilmember Michael Julian Bond stressed the project must move forward.
"Atlanta should move forward because the development of the facilities for police and fire is a decades long conversation," said Bond, in an interview with Atlanta News First.
"We are decades behind on providing the quality equipment and spaces for those who sign up to defend us and come to our aid."
Bond said that he supports the advocates right to protest, especially given the historic tradition of activism in Atlanta.
"We need to make sure that we're going forward as sensitively as possible because there has been a death that has occurred and if Atlanta stays true to it's mantra, it's belief, it's identify, we should double down on reaching out to those who disagree with us as we try to develop this facility," Bond said.
ORIGINAL STORY
The Georgia State Patrol trooper who was shot in an incident Wednesday near the future site of the Atlanta police training facility is still recovering in the hospital as of Thursday morning.
RELATED: Trooper hospitalized, one person dead after shooting near future site of police training facility
According to GSP, they are not releasing the name of the trooper at this time. They also said that they are closely monitoring threats against local law enforcement that have been made since the shooting.
The Georgia Department of Public Safety will not be releasing the name of the Trooper involved in the shooting yesterday in Atlanta because disclosure would compromise security against criminal or terroristic acts due to retaliation. Nondisclosure of the Troopers name is necessary for the protection of life, safety, and public property. The Department will provide an update on the Trooper's status when it becomes available, but we continue to ask you to pray for his recovery.
The trooper was shot during an encounter on Wednesday near Constitution and Bouldercrest roads. Officials say that police and troopers were clearing the area when someone opened fire and they fired back. The alleged shooter was killed and the trooper was injured. The trooper was taken to Grady Memorial Hospital and rushed into surgery. It was later reported that he was in ICU and was stable.
Supporters of the alleged shooter gathered on Wednesday evening to speak out against the incident. There have also been posts on social media that indicate that actions against police are being planned.
As of Thursday morning, the identity of the alleged shooter has not been released.
Six people were arrested on Wednesday for domestic terrorism. Four of those people are also charged with aggravated assault of a public officer and another person is also charged with aggravated assault on an officer of the court.
RELATED: Six people arrested in metro Atlanta for domestic terrorism on Wednesday
It has not been confirmed by officials that the people were arrested because of the incident near the site for the police training facility. However, five people were arrested in December on similar charges.
Copyright 2023 WANF. All rights reserved.