Kahlieff Adams passed Young Thug drugs in courtroom, prosecutors allege
Yak Gotti's mom was charged this week with trying to pass tobacco products to her son
Published: Jan. 20, 2023 at 7:16 AM EST
|
Updated: Jan. 20, 2023 at 9:07 AM EST
ATLANTA, Ga. (Atlanta News First) - Jury selection in the gang-related and racketeering trial of Young Thug has been disrupted by a series of drug-related charges and other allegations among the defendants' families and even the defendants themselves.
On Tuesday, the mother of Deamonte Kendrick - aka Yak Gotti - was arrested and charged with criminal attempt to commit a misdemeanor and issued a $1,500 bond. Latasha Kendrick is accused of trying to pass tobacco products to her son.
Now, on Thursday, Kahlieff Adams, a rapper who is also on trial with Young Thug - real name Jeffery Williams - was charged with possession of a schedule 2 controlled substance; possession of less than an ounce of marijuana; possession of an alcoholic beverage by an inmate; and two counts of willful obstruction of law enforcement officers.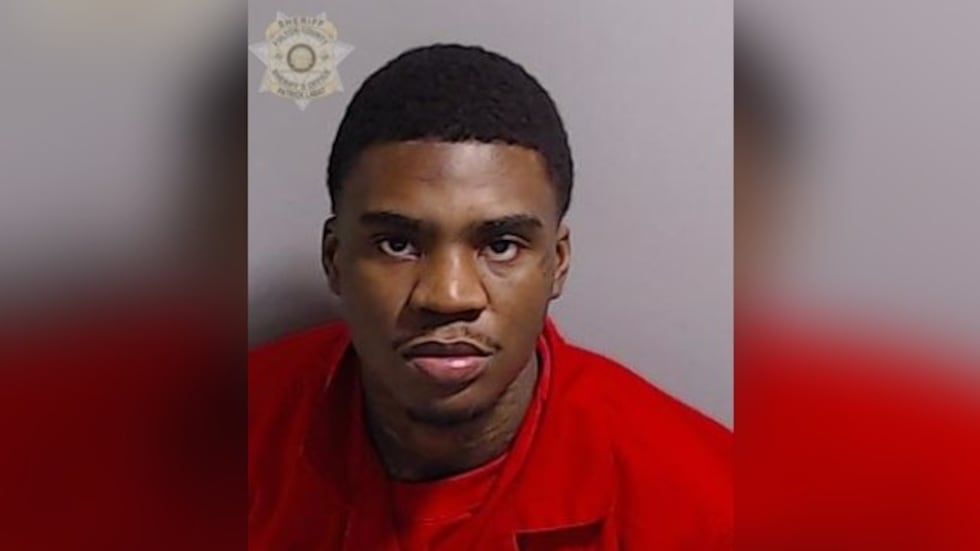 "Defendant Adams, who is currently serving a life-without-parole sentence for murder, conducted a hand-to-hand drug transaction with Defendant Jeffery Lamar Williams, in open court," according to a motion filed in Fulton County Superior Court.
Read the charges facing Young Thug
Atlanta News First has requested courtroom footage showing the alleged transaction.
"As a result of Defendant Williams' and Defendant Adams' possession and distribution, respectively, of contraband, court was delayed and adjourned before a single juror hardship was addressed for the day," the motion said.
In 2019, Adams, along with Thomas Cothran, were sentenced to life in prison without the possibility of parole, plus an additional 55 years, for murdering Anthony Chalmers, then 27, inside his Atlanta apartment during a robbery.
Jury selection in the massive RICO-related trial had already been moving at a glacial pace before this week's disruptions. Last week, one juror who failed to return for follow-up questioning was ordered to write a 30-page essay on the importance of jury service.
Jury selection is expected to continue through at least next week and perhaps several weeks after that. The trial itself is expected to last upward to a year.
Full coverage: Young Thug trial
Williams is facing eight criminal counts under a federal law that was originally enacted to fight organized crime.
The federal Racketeering Influenced and Corrupt Organizations (RICO) law was passed and signed into law in 1970 by President Richard Nixon. According to the U.S. Department of Justice, it allows prosecutors to link apparently unrelated crimes with a common objective into a prosecutable pattern of racketeering.
RICO also provides for more severe penalties and permits a defendant to be convicted and separately punished for the underlying crimes that constitute a racketeering pattern.
Read the Young Thug trial witness list
Georgia is one of 33 states that has its own RICO law, but in the Peach State, the alleged criminal enterprises do not have to have existed as long as under the federal law.
Under the Fulton County grand jury indictment, Williams is charged with participation in a criminal street gang activity.
Copyright 2023 WANF. All rights reserved.