'Her last breath, she said his name' | Mother details car dealership murder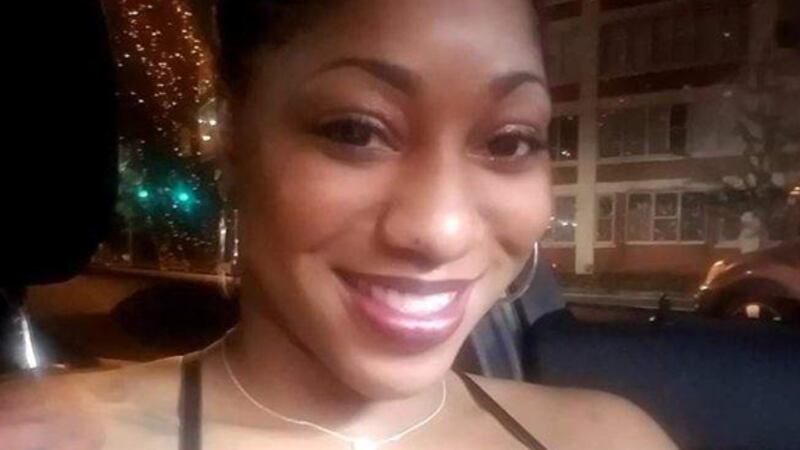 Published: Jan. 20, 2023 at 11:35 PM EST
ATLANTA, Ga. (Atlanta News First) -A Gwinnett mother's heart is still in pieces after her daughter was shot and killed at a car dealership last month, according to police.
Gwinnett Police arrested Wesley Vickers, for the murder of 34-year-old Courtney Owens and they're still looking for Stoney Williams. Police believe Williams is also connected to the murder.
RELATED: Suspect wanted for killing car dealership employee in Gwinnett County.
On Friday Atlanta News First spoke to Andrea Owens, the mother of Courtney Owens about the investigation and Courtney's life.
"I loved my daughter and a part of me is gone. I miss her every day. She was a great impact on society and I'm her next of kin. She had a 12-year-old son and you know he's without a mother," Andrea Owens said.
Andrea Owens, pushed through the painful discussion on Friday so that her daughter Courtney could be remembered the right way.
"My daughter was an entrepreneur, she earned it, she worked hard, and she was a good girl."
Last month, Courtney stopped by the used car dealership she built from the ground up to finish up some work, but her mom said she never made it back home.
"He shot her."
Gwinnett police spent days looking for a masked man they say shot and killed Courtney at her dealership before taking off, but Courtney's mother, Andrea, said Courtney helped point police in the right direction.
"Right before her last breath, she said his name."
Wesley Vickers was the name Courtney gave to the police before she closed her eyes for the final time.
Vickers is now charged with her murder but the other suspect, Stoney Williams is still on the run.
"I've seen him maybe twice. He owned the dealership with her, they were co-owners."
Andrea doesn't understand why Courtney's business partner Williams or anyone would plan to take her life, but right now she's putting her faith in a bigger plan and hoping the police track down Williams.
"I have to put God first with it, it's God's plan, God has the call."
Courtney leaves behind her 12-year-old son and family members are now working to plan her memorial.
If you see Williams or know of his whereabouts, please contact Gwinnett County Police as soon as possible.
Copyright 2023 WANF. All rights reserved.