Shaken baby syndrome: what medical professionals are now calling flawed forensics
New science shows pediatric traumatic brain injuries can be linked to illnesses and biological issues.
Published: Jan. 23, 2023 at 10:38 AM EST
|
Updated: Jan. 24, 2023 at 10:26 AM EST
ATLANTA Ga. (Atlanta News First) - When you walk into LaTasha Pyatt's home outside of Atlanta, there are with signs of her fiancé, Danyel Smith, everywhere.
The letter "D" is on stitched on living room pillows; the giant letter "S" is imprinted on a rug. "When someone comes through the door, they'll automatically know his presence is here," said Pyatt.
In their bedroom, Smith has a closet of new clothes, shoes and watches. In the garage is a 2012 Camaro with just 60,000 miles on it.
It's a house full of his favorite things he may never get to see. Smith is serving life in prison for murder.
Pyatt and Smith met online in 2015 while he was behind bars; they've been engaged for three years. She has a $4,000 wedding dress hanging in her closet.
Pyatt said she sometimes gets flack from friends for dating a man serving a life sentence, but she doesn't care "because an innocent man is in prison that needs to be home with his family," said Pyatt in an interview this past July. "He'll be home soon, and that's just where I stand."
A few years ago, Pyatt - who has a son of her own - adopted Smith's son, Danzel. She calls him her "bonus son."
"I always believed my dad was innocent," said Smith junior.
RELATED: 'I made a mistake' - Medical examiner changes homicide finding, but convicted woman still behind bars
In 2003, a Gwinnett County jury convicted Smith of murdering his two-month-old son, Chandler. The state's medical examiner ruled the boy's death a homicide, caused by blunt force trauma.
Prosecutors told the jury it was a "Shaken Baby" case. Smith was 28 at the time and until then, had no prior criminal record.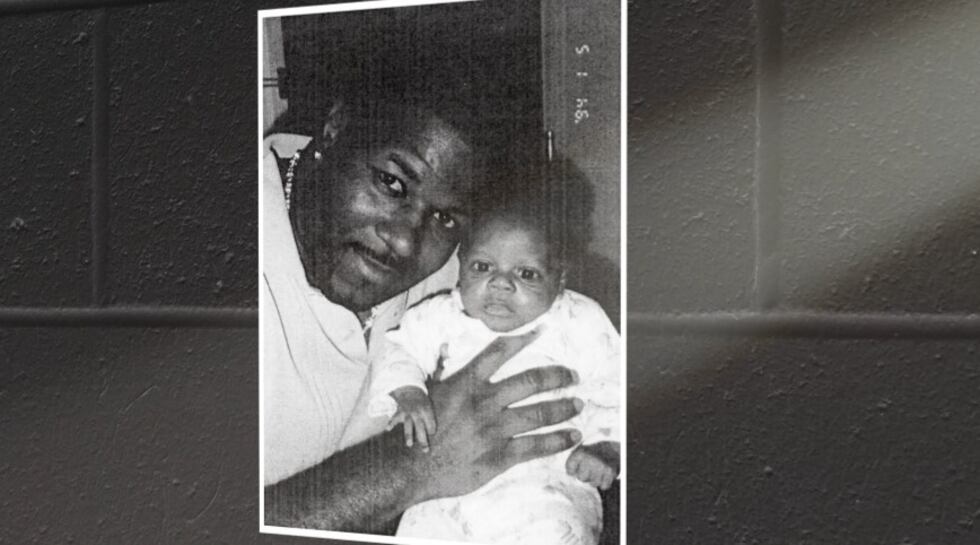 In 2022, the Southern Center for Human rights filed a motion for a new trial after uncovering new evidence they believe could set Smith free. That evidence is testimony from Dr. Saadi Ghatan, a pediatric neurosurgeon at Mount Sinai Hospital in New York. After reviewing the child's medical records, Ghatan believes Chandler didn't die from shaking, but from trauma during birth.
Dispatch records show two weeks before Chandler's death, his mother called 911 after she thought the child "was coming in and out of a seizure." Chandler was born premature at 36 weeks.
Paramedics dismissed her concerns, saying the "baby was just having hiccups." In an interview with investigators shortly after the boy's death, Chandler's mother praised Smith, calling him "Mr. Mom" who "takes good care of the baby."
Mark Loudon-Brown is Smith's attorney. He said by all accounts, his client was a doting father who cared for son. Lounden-Brown said the doctors who testified on the state's behalf during the original trial relied on outdated science.
"You have a child that's dead and the only explanation a jury is given shaking and it's coming from two doctors. What's a jury supposed to do?" said Loundon-Brown.
For decades, pediatric traumatic brain injuries could only be explained with blunt force trauma, like car accidents, falls or violently shaking a child.
Today, new science shows those same injuries can be linked to illnesses and biological issues, like seizure disorders. Since 2019, at least 21 people charged with crimes connected to Shaken Baby Syndrome diagnoses have had their convictions overturned or their cases dismissed.
Pediatric neurologist Dr. Joseph Scheller said diagnoses identifying traumatic brain injuries isn't science at all. The Baltimore-based doctor said there's no proof that falls, car accidents or even shaking a child causes severe brain injuries.
"We have not proven it with animal studies and we haven't proven it crash-test baby studies. Obviously, we're not going to test it on humans," said Dr. Scheller.
Since 2015, prosecutors have charged at least 3,000 people with abuse or murder connected to the Shaken Baby Syndrome diagnosis, according to the Medill Justice Project at Northwestern University.
One of them includes Tasha Shelby, currently serving a life sentence in a Mississippi prison.
In 1997, Shelby was sleeping in her bedroom when a loud thump awakened her. She got up and found her 2-year-old stepson, Bryan Thompson, lying on the floor of his bedroom, having what looked like a seizure, police records show.
Dr. Leroy Riddick, the medical examiner in Harrison County, which includes Biloxi, didn't believe her story. He ruled Bryan's death as a homicide, and said the child died by a blunt force trauma caused by shaking.
Eighteen years later, Riddick said he made a mistake.
"Given the information I have now ... the child died from hypoxic encephalopathy with herniation due to a seizure disorder," Riddick said in a 2017 deposition when asked if he would tell prosecutors and detectives anything differently today.
Riddick changed the boy's death certificate to an accident in 2018. But Shelby remains behind bars, and her case is under appeal in federal court.
To get Smith a new trial, his attorneys need to convince a Gwinnett County judge Dr. Ghatan's testimony is new evidence. Smith's attorneys scheduled a hearing for the doctor to testify, but weeks before the court date, the district attorney's office argued the doctor's testimony "does not constitute new and material facts, but merely opinion evidence."
The judge agreed. Dr. Ghatan never got a chance to explain his diagnosis.
"It was devastating. I've been a lawyer for 15, 16 years. So, I've had my share of losses. This was hard," said Loundon-Brown.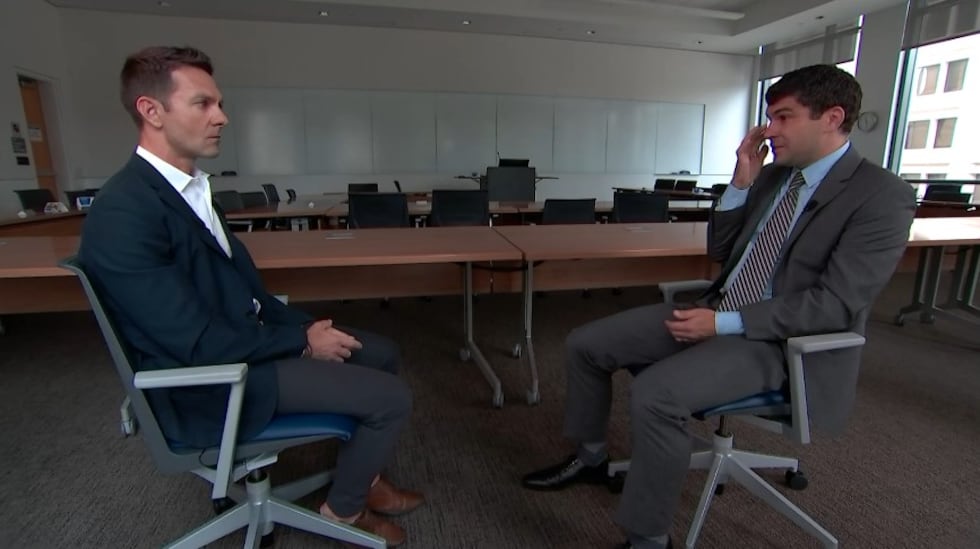 But that wasn't the end of the road for Smith.
In October, the Supreme Court of Georgia agreed to hear Smith's case to determine whether the Gwinnett County judge should have allowed Dr. Ghatan's testimony.
During oral arguments, the justices grilled the lawyer representing the Gwinnett's District Attorney's office.
"It is alleged that at one point in time, the time of this trial, this was the state of science and any doctor trained would have understood what these symptoms together mean. Today, that's no longer true because we've done the science and there other explanations. Why doesn't he at least get a hearing on that?" asked Justice Charles Bethel.
Two and a half months later, the court ruled unanimously in Smith's favor, meaning his attorneys will get a chance to present the doctor's testimony in Gwinnett County court.
"The trial court erred by denying Smith's extraordinary motion for a new trial on the ground that it was based on opinion evidence that could never support such a motion," said Justice Nels Peterson in the Dec. 20, 2022, ruling. "The trial court also erred by denying the motion, without a hearing, on the alternative bases that Smith had not shown that that his motion was based on evidence that has come to his knowledge since the trial or that he had brought that evidence to the court's attention with due diligence."
The decision is far from an exoneration, but it gives Smith's family new hope. "I can't believe we're here after 20 years. We're still fighting," said Pyatt.
There is no scheduled date for Smith's new hearing. After the hearing concludes, there is no timeline for the judge to make their decision. Gwinnett County's District Attorney has declined multiple requests for an interview, and also refuses to release the police records involved in the case.
If there's something you would like Atlanta News First Investigates to dig into, fill out this submission form.
Copyright 2023 WANF. All rights reserved.