Newly installed furnace can't handle the cold
Home warranty company approves a new furnace, but it hasn't heated Patricia Beavers' main floor since it was installed.
Published: Jan. 24, 2023 at 4:14 PM EST
|
Updated: Jan. 25, 2023 at 2:10 PM EST
ATLANTA, Ga. (Atlanta News First) - Patricia Beavers is a retired teacher who doesn't get out much. She has health issues that require her to be on oxygen. Since October, she's tried to stay in her bedroom because the rest of her house is too cold.
"I'm just tired," Beavers said. "I'm cold now!"
When Beaver's furnace stopped working in October, she called her home warranty provider, First American Home Warranty. She pays $65 a month for coverage, plus $85 for any service calls.
First American approved a new furnace, but it hasn't properly heated the main floor or the basement since the day of installation. That's the company that performed the installation used a furnace that was incorrectly sized.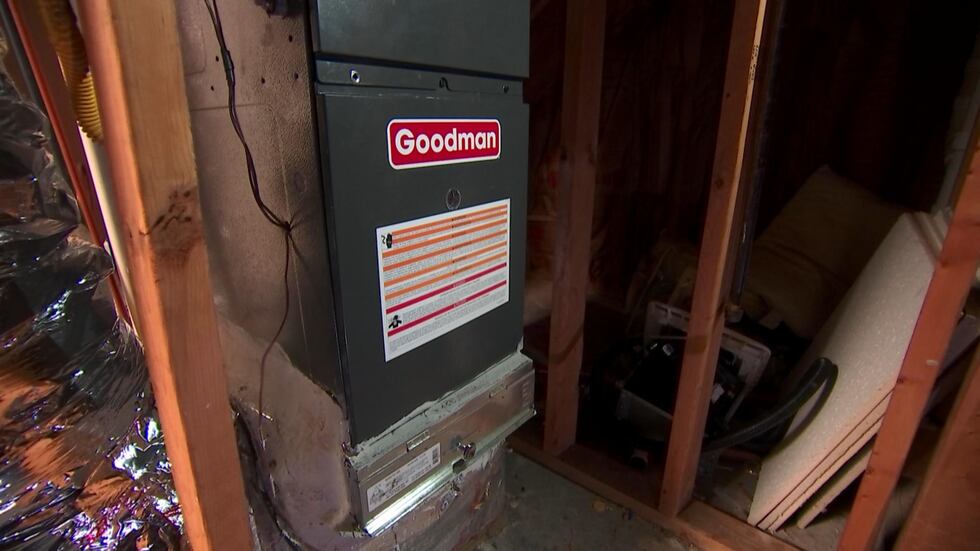 The original furnace was enough to heat 2,000 square feet, but the new furnace, rated at 40,000 BTU, is only enough to heat 800 to 1,000 square feet.
RELATED: Can your landlord make you responsible for maintenance?
Beaver's daughter, Nadja Trawick, has been fighting for a replacement furnace since October. She hired an independent HVAC technician to confirm the mistake but said First American Home Warranty's settlement offer of $597 is nowhere near enough to cover the cost of another new furnace.
"The company that originally came out said that their technician had no idea that he was putting in a unit that was half the size of the one he took out," Trawick said.
Trawick discovered the installer, J&S Mechanical, has an F rating with the BBB. In addition to the $85 service fee, the company charged an additional $100 to make the wrong-sized furnace fit.
RELATED: What can renters do if their pipes burst due to the winter weather?
When she requested another company, First American assigned Big Dawg Mechanical Inc. Both businesses have the same phone number and the same address.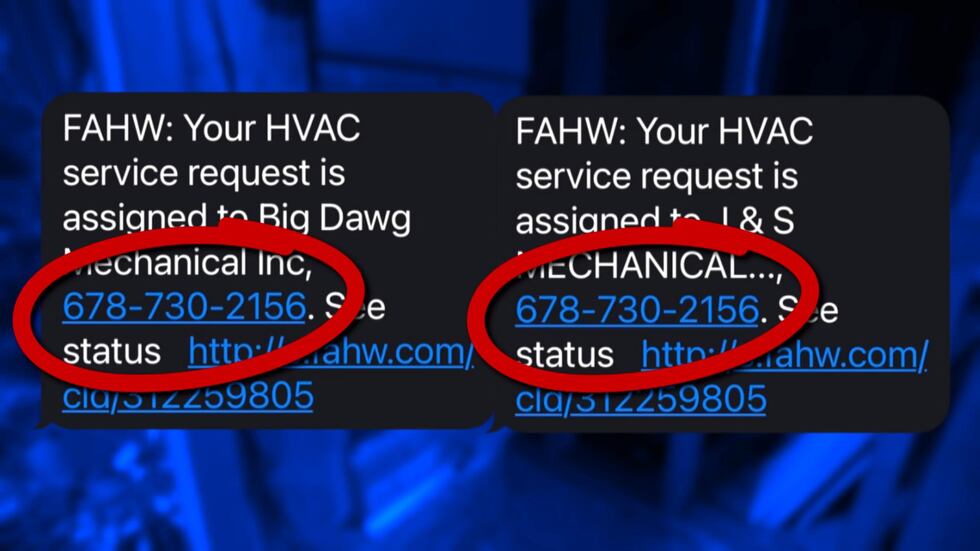 Atlanta News First Investigates contacted First American Home Warranty and received this response:
"When a customer contacts First American Home Warranty with a service request to repair a covered item, we send a qualified, independent service professional to the home to diagnose and repair or replace the item. In this instance, the service our valued customer received did not meet our standards and we've taken steps to provide an appropriate resolution."
First American agreed to pay Beavers $3,300 and also waived the $1,100 modification. Beavers and her daughter found their own service provider to install a correctly sized furnace this week.
If there's something you would like Atlanta News First′s Consumer Investigator Better Call Harry to look into, fill out this submission form.
Copyright 2023 WANF. All rights reserved.