Georgia native, Hip Hop icon Big Boi celebrates 48th birthday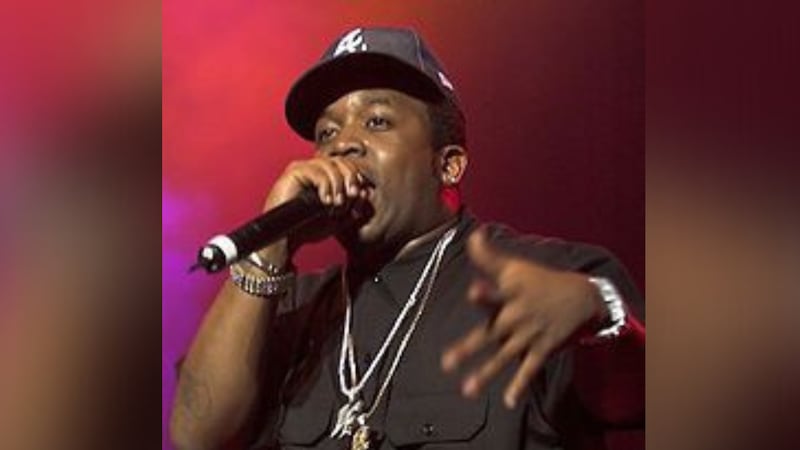 Published: Feb. 1, 2023 at 6:04 PM EST
ATLANTA, Ga. (Atlanta News First) - As Hip Hop icon and Georgia native Big Boi celebrates his 48th birthday on Wednesday, we take a look at his astronomical impact on the Atlanta community, culture, and music.
Big Boi, whose real name is Antwan Patton, is one-half of the Grammy award-winning and multi-platinum Atlanta rap group Outkast, which also features the iconic Andre 3000.
Patton and Andre 3000, whose real name is Andre Benjamin, first met while they were in high school. The ground-breaking duo is best known as one of the first and most prominent rappers to represent the Atlanta music scene on a national level in the early 1990′s. The group released their debut album, "Southernplayalisticadillacmuzik" in 1994.
"Big Boi's influence on the Atlanta music scene can't be measured. Not only did he and Andre 3000 take the already established Atlanta industry to the next level, he opened doors for the next generation of hit makers," Peachtree TV Station Manager Micheal Smith said.
Prominent National Radio Personality Incognito also spoke about Big Boi's impact on Atlanta culture and music. "With roots in Savannah, to discovering his ultimate gift in Atlanta, his lyrical exercise has allowed him to become a trendsetter. Happy Birthday to Sir Lucious Left Foot."
Big Boi is best known for numerous chart-topping hits, features, and mixtape songs including ATLiens, Playas Ball, So Fresh and So Clean, Hey Ya, In The A featuring Atlanta legends Ludacris and T.I., International Players Anthem featuring UGK rappers Pimp C and Bun B, Roses, Kryptonite, I'm So Hood Remix, Kill Jill featuring Atlanta legends Young Jeezy and Killer Mike, Hollywood Divorce featuring Snoop Dogg and Lil Wayne, Ms. Jackson and more.
"Big Boi paved the way and has been such a great influence on music. His style, him and Andre 3000, were very impactful. Their influence is more than hip hop, they created a culture. Big Boi is apart of the foundation for music and culture," prominent 107.9 Radio Personality and Atlanta native MiAsia Symone said.
He is also known for his numerous movie roles including the films "ATL", "Idewild" and "Who's Your Caddy."
Big Boi paved the way for the next generation of Atlanta legends, Ludacris, T.I., Young Jeezy, Killer Mike, 2 Chainz, Gucci Mane, Bone Crusher, Lil Jon, Shawty Lo, and Yung Joc among others. His unique tone and lyrics match his message and the revolutionary out-of-this-world style that he influenced.
Copyright 2023 WANF. All rights reserved.