Defendant in Young Thug RICO trial accused of stabbing another inmate
Published: Feb. 2, 2023 at 4:04 PM EST
|
Updated: Feb. 2, 2023 at 4:11 PM EST
ATLANTA, Ga. (Atlanta News First) - Christian Eppinger, one of several defendants in the Young Thug gang-related and racketeering trial, stabbed another inmate on Tuesday, according to the Fulton County Sheriff's Office.
According to an incident report, Eppinger stabbed Demarcus Bussey with a "handmade weapon," or a shank. Bussey was stabbed in his upper left chest and taken to Grady Memorial Hospital. The incident happened at the Fulton County jail, where the defendants are being held.
Eppinger is one of 14 defendants on trial with Young Thug, whose real name is Jeffery Williams. It is unclear what caused the incident.
Eppinger, according to CBS News, is accused of shooting an Atlanta police officer, David Rogers, last year. The shooting occurred on February 7, 2022, at the Colonial Square Apartments on Old Hapeville Road.
Eppinger is allegedly a member of the Young Slime Life street gang, and is also known as the rapper Big Bhris.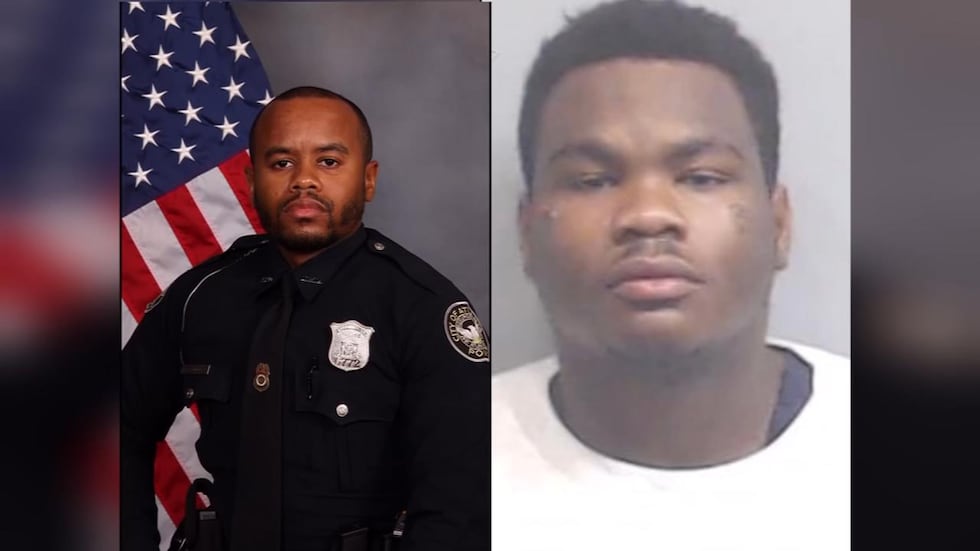 Jury selection continues in the massive trial, as Judge Ural Glanville, prosecutors and defense attorneys continue screening potential jurors claiming exemption mainly due to personal and/or professional hardships.
FULL COVERAGE: YOUNG THUG TRIAL
Williams is facing eight criminal counts under a federal law that was originally enacted to fight organized crime.
More than a month ago, about 600 jurors were summoned to begin questioning, and Glanville is still hearing requests from some jurors to be exempt from a trial which is expected to last between six and eight months.
Read the charges facing Young Thug
The last trial of such magnitude was the Atlanta Public Schools corruption and cheating scandal. The same number of jurors were initially summoned, and jury selection took six weeks. The trial itself, which began on Sept. 29, 2014, lasted eight months, and to date, remains the longest criminal trial in Georgia history.
The federal Racketeering Influenced and Corrupt Organizations (RICO) law was passed and signed into law in 1970 by President Richard Nixon. According to the U.S. Department of Justice, it allows prosecutors to link apparently unrelated crimes with a common objective into a prosecutable pattern of racketeering.
RELATED: Killer Mike, Lil C-Note, Birdman Williams on Young Thug witness list
RICO also provides for more severe penalties and permits a defendant to be convicted and separately punished for the underlying crimes that constitute a racketeering pattern.
Here's how the RICO Act is being used in the Young Thug trial.
RELATED: Young Thug juror who missed call back ordered to write essay on jury duty
Georgia is one of 33 states that has its own RICO law, but in the Peach State, the alleged criminal enterprises do not have to have existed as long as under the federal law.
Copyright 2023 WANF. All rights reserved.