AP source: Hawks acquire Bey for 5 2nd-round draft picks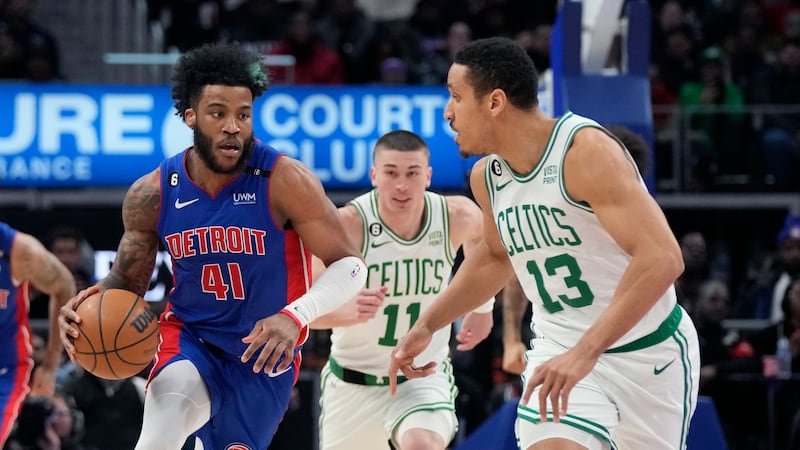 Published: Feb. 9, 2023 at 3:38 PM EST
(AP) - Atlanta attempted to bolster its playoff hopes in two trades that involved the Hawks sending out a combined seven second-round draft picks, a person with knowledge of the details told The Associated Press on Thursday.
The person spoke on condition of anonymity because the team hasn't announced the deals that took place at the NBA's trade deadline.
The Hawks acquired former Detroit small forward Saddiq Bey as part of a three-team trade with Golden State. The Hawks sent five second-round draft picks to the Warriors in the trade.
Also, the Hawks traded Justin Holiday, Frank Kaminsky and two second-round picks to Houston for Garrison Matthews and Bruno Fernando. The 6-foot-9 Fernando began his career in Atlanta in the 2019-20 season.
The 6-foot-7 Bey is averaging 14.8 points and 4.7 rebounds in his third season with the Pistons, and averaged a career-high 16.1 points last season.
The addition of Bey creates an apparent surplus of small forwards in Atlanta, where De'Andre Hunter is the starter.
Atlanta was eighth in the Eastern Conference playoff standings before Thursday night's home game against Phoenix.
Copyright 2023 The Associated Press. All rights reserved.