Mike Bobo taking over offensive coordinator duties for Georgia Bulldogs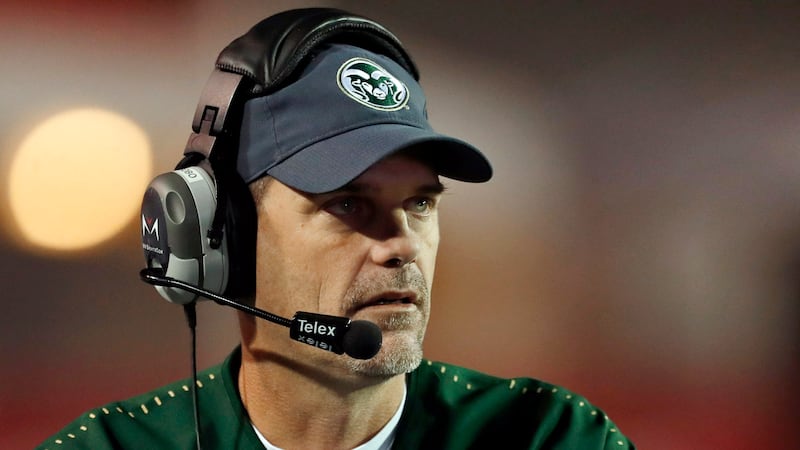 Published: Feb. 14, 2023 at 12:10 PM EST
|
Updated: Feb. 14, 2023 at 12:19 PM EST
ATHENS, Ga. (Atlanta News First) - Mike Bobo has accepted the role of offensive coordinator for Georgia's football program for the second time in his career after offensive coordinator/quarterbacks coach Todd Monken accepted a similar spot with the Baltimore Ravens on Tuesday, according to the University of Georgia Athletic Association.
Bobo, a native of Thomasville, Ga., who played quarterback for the Bulldogs from 1994-97, had served in the role as a quality control analyst for the Georgia offense since January 2022. He also had a 14-year stint with the Bulldogs from 2001-14 under Mark Richt as quarterbacks coach and then offensive coordinator.
A veteran coach in the Southeastern Conference, Bobo spent the 2021 season as offensive coordinator at Auburn. He worked in 2020 at South Carolina as offensive coordinator and quarterbacks coach after a five-year stint as head coach at Colorado State.
Bobo played four seasons with Smart at Georgia and coached alongside him in 2005 when Smart was running backs coach for a year. During his time under Richt at UGA, Bobo helped lead the Bulldogs to 135 victories, including two SEC championships, five SEC Eastern Division titles and eight bowl victories.
Bobo and his wife, Lainie, have five children, a son Drew, a current Georgia offensive lineman; triplets Olivia, Jake and Ava Grace; and Kate. His father, George, was a long-time successful high school coach in Georgia.
Copyright 2023 WANF. All rights reserved.