Brunson scores 28, Randle 25, Knicks rout Hawks 122-101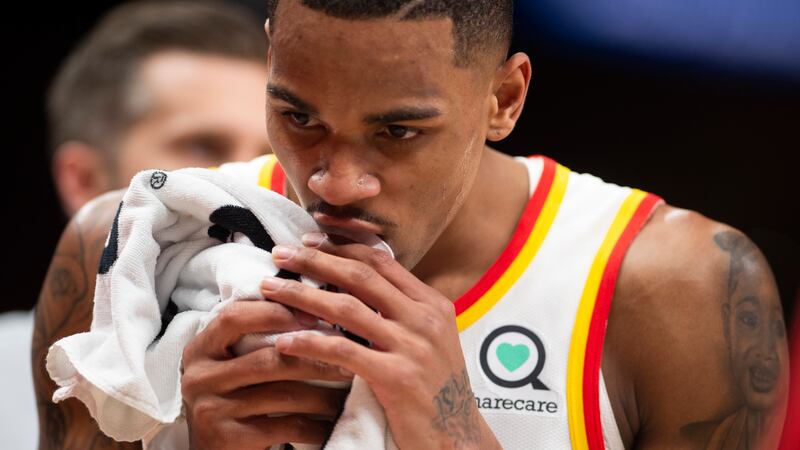 Published: Feb. 15, 2023 at 10:50 PM EST
(AP) - Jalen Brunson scored 28 points, Julius Randle added 25 and the New York Knicks cruised into their All-Star break with their third straight victory, blowing out the Atlanta Hawks 122-101 Wednesday night.
New York settled things right from the start. The Knicks never trailed, building a 24-point lead in the first half and leading by double digits for the final 42 minutes of the game.
The only sign of life from the Hawks came late in the third quarter when they crept within 11.
But Obi Toppin and Josh Hart connected on back-to-back 3s from the same corner early in the fourth to push the lead back to 19.
That was it for the Hawks, who lost their second in a row to dip below .500 (29-30) in what has been a hugely disappointing season just two years after they reached the Eastern Conference final. De'Andre Hunter had 20 points and Trae Young 19 for Atlanta.
Randle grabbed 11 rebounds for the Knicks, who finished with a 67-50 edge on the boards.
Coach Tom Thibodeau fretted before the game about his team letting up heading into the All-Star break. "You don't want to go on break before the break," he said.
Instead, it was the Hawks who sleepwalked through the contest, falling behind by double digits before the game was 5 minutes old.
New York stretched the margin to 34-14 late in the first period, and the Hawks never got closer than 14 the rest of the opening half.
The Knicks led by as many as 24 points and were up 66-44 at the break. Randle had 14 points over the first two quarters, while Brunson and RJ Barrett chipped in with 12 apiece.
Shredding Atlanta's defense, the Knicks knocked down 51% of their shots in the opening half, including 9 of 26 from beyond the 3-point arc. The Hawks, on the other hand, connected on just 1 of 15 from long range before halftime.
Copyright 2023 The Associated Press. All rights reserved.