Atlanta's historic Tara Theatre to reopen after brief closure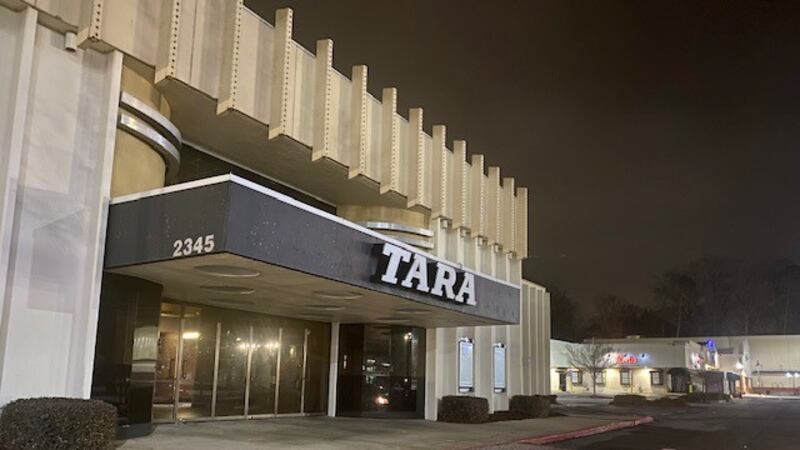 Published: Feb. 22, 2023 at 11:26 AM EST
|
Updated: Feb. 22, 2023 at 11:30 AM EST
ATLANTA, Ga. (Atlanta News First) - Atlanta's historic Tara Theatre is returning.
The video announcement was made on-screen during the closing ceremony for the 2023 Atlanta Jewish Film Festival Tuesday night.
A team led by Chris Escobar, owner of The Plaza Theatre and executive director of Atlanta Film Society, negotiated an agreement with the owners of the Cheshire Square shopping center where the Tara Theatre is located at 2354 Cheshire Bridge Road NE. Escobar says negotiations began as soon as he learned of the venue's closing, which was announced in November by its previous tenants.
Escobar also announced a new nonprofit fundraising campaign in support of the theatre's long-term viability.
"For almost 55 years Atlanta's Tara Theatre entertained and created cherished memories for countless moviegoers," said Escobar. "It is an honor and privilege for our team to create a sustainable future for this important landmark that will enable new generations of Atlantans and movie fans celebrate films of the past, present and future."
Friends of Tara Foundation's initial stated goal is to raise more than $50,000 before Tara Theatre reopens on a to-be-announced spring 2023 date. Donations will be accepted through the theatre's new website TheTaraAtlanta.com which will launch in the coming days. The public may also support the theatre via advance ticket or gift card purchases available through the website.
Escobar says the Tara will create a robust schedule of events featuring classic film, art house releases and independent films. This format brings back some of the traditions established during the first few decades of operation after Loews opened Tara Theatre in 1968 or "the LeFont years" starting in 1980 through their transition to United Artists, according to a news release.
Copyright 2023 WANF. All rights reserved.