Lawsuit targets school system after it hires teacher with several complaints
New civil lawsuit targets Fulton County Schools and a charter academy for hiring a teacher with a history of complaints
Published: Feb. 22, 2023 at 9:54 AM EST
|
Updated: Feb. 23, 2023 at 10:42 AM EST
ATLANTA, Ga. (Atlanta News First) - A new civil lawsuit has been filed that accuses a metro Atlanta school system and a charter school of being "indifferent" to the risk of hiring a teacher who is now serving a 10-year prison sentence for rape.
Robert Vandel was convicted last year for raping a middle-school student in 2020 at Fulton Academy of Science and Technology (FAST), a charter school in Roswell. Vandel was arrested in 2021 at Lyndon Academy in Holly Springs, where he was working at the time.
The lawsuit was filed Wednesday night on behalf of the girl's family (Atlanta News First is not revealing the family's identity).
At the time of the attack, the victim was an 8th grader at FAST. In a testimony letter, the student detailed how Vandel made her stay in the classroom one afternoon alone with him, locked the doors, closed the blinds, and forced her onto a desk.
"She was raped in her science classroom by her science teacher," the victim's mother said, "and now five days a week she goes back into school, into classroom, and has to sit in a similar desk and attempt to learn."
The lawsuit was filed against FAST and Fulton County Schools. An Atlanta News First investigation previously uncovered a pattern of complaints in Vandel's past as he moved from district to district.
"Vandel is being punished for what he did. Our case is not about that," said Bradley Pratt, one of the family's attorneys. "Our case is about what we call deliberate indifference."
RELATED: Metro Atlanta teacher arrested for rape and molestation has history of misconduct
Attorneys representing the family provided Atlanta News First a copy of an email allegedly from a FAST teacher to a FAST school official in March 2019 about concerns which said, "[Vandel] has a documented case with teenage girls" but staff "chose to believe him."
Atlanta News First Investigates also uncovered Columbus, Georgia, police records showing Vandel worked at Midland Middle School, where he was charged with five counts of sexual battery against children in 2003. The case was later dead-docketed, or postponed indefinitely, but that incident led to his teacher certification being suspended for two years.
But Vandel would go on to work at several other Georgia schools, some of them private: Chatham County's Coastal Middle School in 2005; Duluth's Notre Dame Academy in 2008; St. John's Catholic School in Fulton County in 2009; Cherokee Charter Academy in 2016; FAST in 2017; and Lyndon Academy for the 2020-21 school year.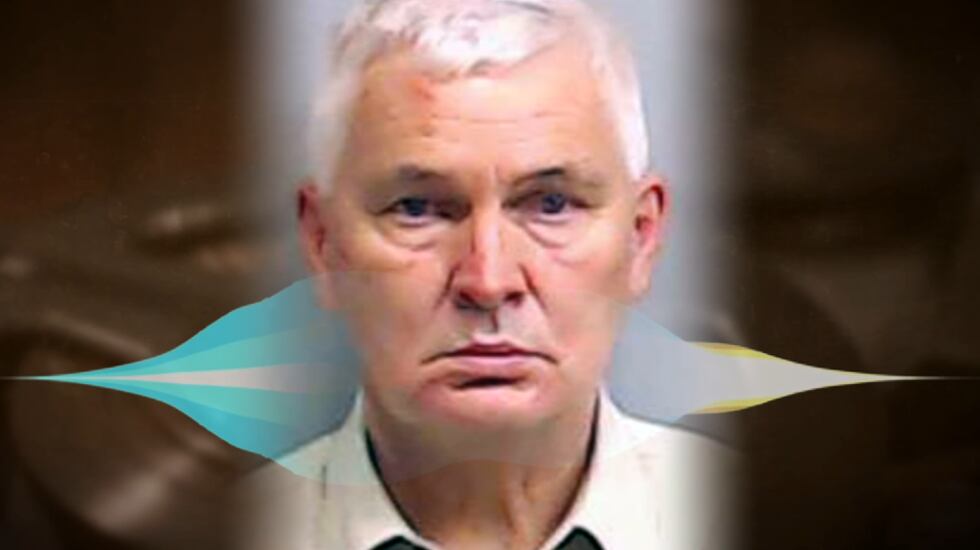 "It's an outrage that he was hired again and again," Pratt said. Another family attorney, Frank Bayuk, said, "You would think you would pay more attention and have a much lower bar for tolerating these kinds of reports when the people who are at risk are the most vulnerable."
Although a 2020 Georgia Professional Standards Committee investigation resulted in Vandel's teaching license being revoked and his subsequent termination from FAST, Vandel went on to work at Lyndon Academy. The private school did not require certification for teachers. He now faces additional criminal sexual assault charges in Cherokee County.
Investigators now say Vandel likely will face new charges after the Georgia Bureau of Investigation asked other possible victims statewide to come forward.
FAST said it was not able to comment on legal inquiries.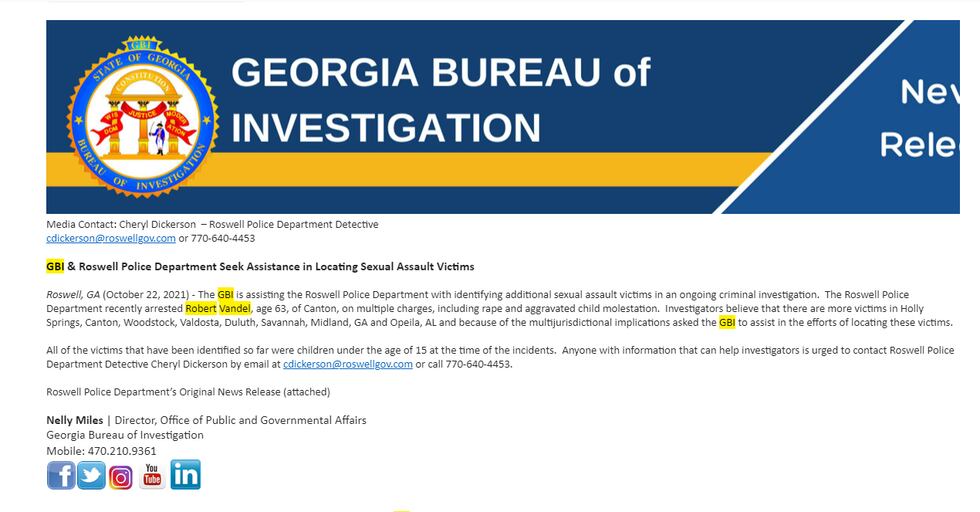 If there's something you would like Atlanta News First Investigates to dig into, fill out this submission form.
Copyright 2023 WANF. All rights reserved.