Librarians could face fines, imprisonment under new Georgia law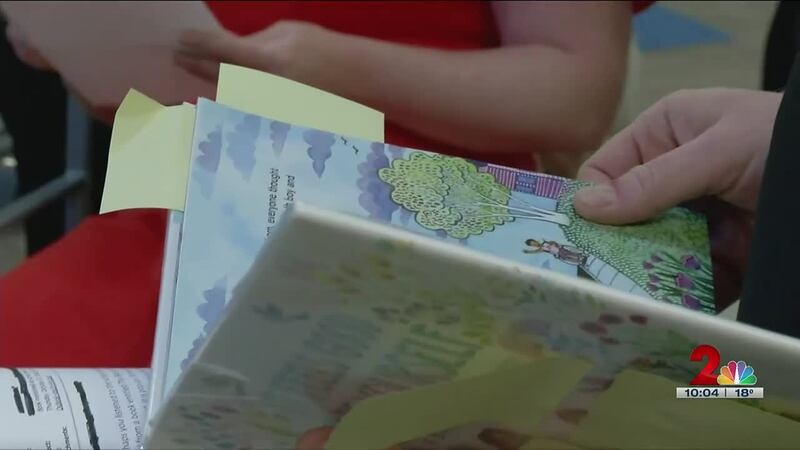 Published: Feb. 22, 2023 at 6:50 PM EST
|
Updated: Feb. 23, 2023 at 10:24 AM EST
ATLANTA, Ga. (Atlanta News First) - Senator Greg Dolezal, who represents most of Forsyth County, says banning all books and arresting all librarians is not the intent of this bill.
Senate Bill 154 bans the selling and distributing of what Senator Dolezal calls "obscene" materials in school libraries.
"If you give minors pornography the law is going to step in," said Senator Dolezal, Georgia state representative.
That law means librarians could face criminal charges although Senator Dolezal says that's far from the bill's goal.
"The question always comes... what are you going to do to librarians but I think the question we need to ask is how do we protect children," he said.
Senator Dolezal says he has three kids in elementary school and has heard parts of books that he says are available to his children at school.
"It is concerning to me," Senator Dolezal said.
The proposed law is what's concerning to Georgia librarians like Nan Brown.
"We have to have a master's degree to be a school librarian in Georgia at minimum. And we learn how to use professional review sources," Brown said.
Brown says many of the books criticized by parents may have a sexually explicit excerpt or two, but they're not available to every age group.
"Some, they just have a character who is questioning or an LGBTQ [and] identifies with that community. They seem to object to acknowledgment that this population exists," she said.
Brown says it's less about the proposed punishment and more about the threat to her profession.
"I think the real threat in this is soft censorship with people feeling threatened by this new law that they could be put in jail, fined up to $5,000 for just doing their job," Brown said.
Right now, the bill is still in committee and Senator Dolezal says they plan to modify it to give the school a chance to remove a book in question before any legal action is taken.
Copyright 2023 WANF. All rights reserved.