Ga. family speaks out after man disappears in Baton Rouge; wallet found, new photos released
Published: Feb. 27, 2023 at 5:37 PM EST
|
Updated: Mar. 2, 2023 at 6:47 PM EST
BATON ROUGE, La. (WAFB) - About a week after a man disappeared, the Baton Rouge Police Department continues to ask the public for help locating him, as new evidence has surfaced in the case.
Nathan Millard of Walton County, Ga. was last seen in Baton Rouge on Wednesday, Feb. 22.
Texas EquuSearch teams arrived in Baton Rouge today. They have been in discussions with investigators about how they can help with the search and hopefully find Nathan Millard.
Police said on Wednesday, March 1, that video shows he was last seen walking away from the downtown Baton Rouge area the evening he disappeared. They added camera footage is being reviewed to help determine where he went. Investigators said one person has been interviewed about the disappearance and additional interviews are expected soon.
The missing man's wife, Amber, also said police were able to find his wallet at the Greyhound Bus Station on Florida Boulevard. She said his credit card was in the wallet but not an ID.
The Texas EquuSearch team tells WAFB that they are not just focusing on Nathan's last whereabouts, they could not give WAFB the exact locations because they did not want to jeopardize the case.
Newly-released photos captured from video surveillance show Nathan Millard leaving his downtown hotel. His wife said the man in the blue shirt pictured next to Nathan was his client, Josh, whom he was working with.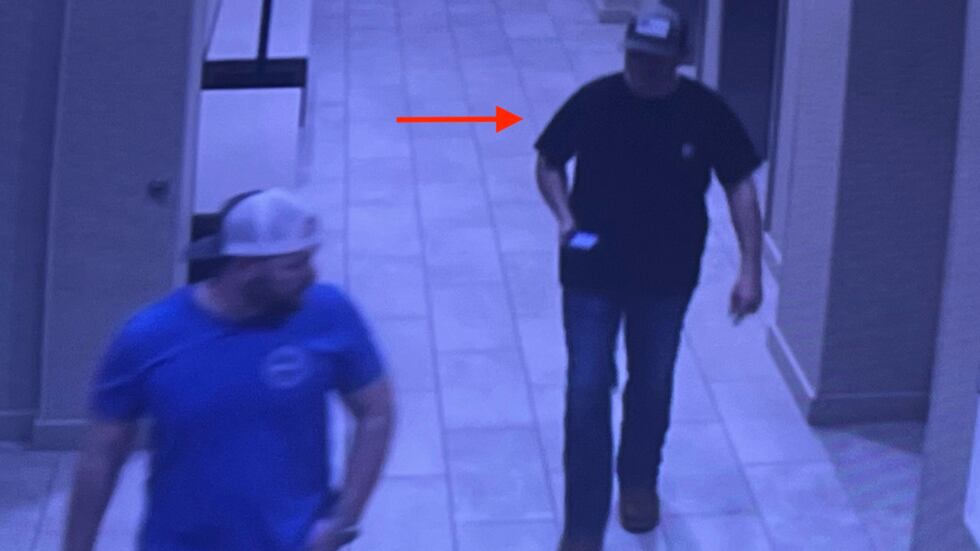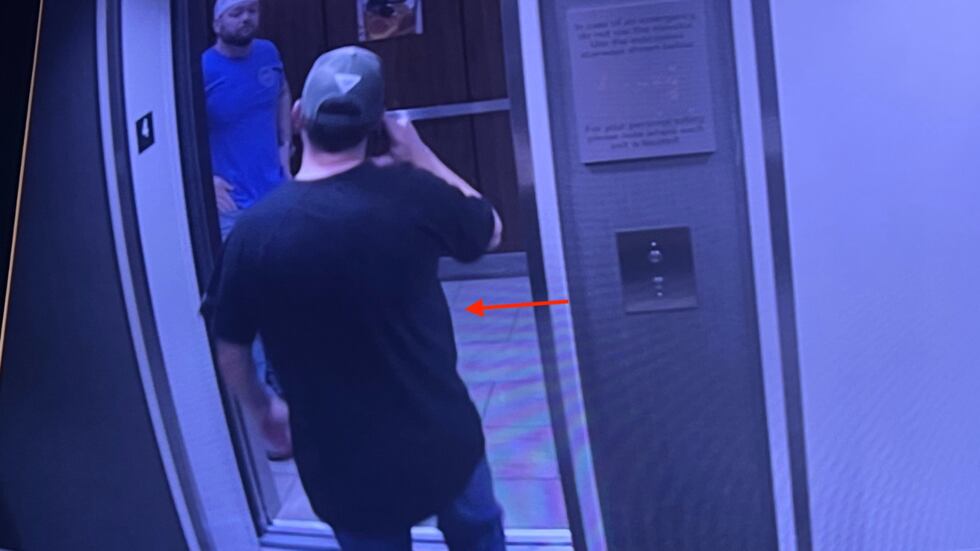 Amber Millard said her husband is her best friend. When he left for a business trip, she never imagined he would soon be reported missing.
"He called me; he said, you know, that they were going to go to a college basketball game, very just brief," described Amber, which ended up being one of the last messages they shared before he went missing.
She said her husband was working with a client on a property in Baton Rouge. The two went to an LSU basketball game, and afterward, they went to a bar downtown, Happy's. The client told her and police that Nathan Millard left the bar around 11:30 p.m. Wednesday, to head back to his hotel room at the Courtyard Marriott, just a block away.
"Well, I never heard from him. I woke up and I knew immediately, waking up during the night, and at least I would have a text. I know that. I was kind of like, 'Huh,'" recalled Amber Millard.
Nathan Millard was supposed to meet with his client at the property site the next morning, but Nathan never showed up. His client went back to the Courtyard Marriott and asked the managers to check Nathan Millard's room. His belongings were still there, and the bed was still perfectly made.
"As time was ticking on, I started to reach out around 10 o'clock, and the phone was ringing. So, it was ringing and ringing and ringing. I started text messaging, you know, between calling, text message, calling…nothing," explained Amber Millard.
The client and a hotel manager found Nathan Millard's phone a few blocks away from the hotel, and that's when they got in touch with his wife and filed a missing person report.
"And that's just my biggest fear, locating his body," added Amber Millard.
One of the last places Nathan Millard was seen at was Happy's Irish Pub. A spokesperson with the bar says when Nathan and his client came in, Nathan appeared to be drunk, and bartenders chose not to serve him alcohol, but only water. Nathan eventually left the bar on his own.
She said police have been looking at surveillance video and her husband's debit card purchases since last week. She added his card was used twice Thursday, Feb. 23, on Florida Street and at the Greyhound Bus Station.
"My understanding is that they have tried to get camera footage over and over. There is only one that has been returned back to them, and it shows a black male using Nathan's debit card," explained Amber Millard.
The Millards have been married for nine years. They share a seven-year-old daughter, and he is a stepfather of two teenage boys, along with two other sons from a previous marriage. Amber Millard said it's been extremely hard for all of them,
"My daughter, of course, I mean she is just our daughter, she is innocent, innocent. She knows daddy is lost, that she just doesn't understand. So, we are just trying to keep it very simple for her," said Amber Millard.
The nonprofit team assists in thousands of cases throughout the us and abroad, and the nonprofit never charges a family or law enforcement for the cases they help with. WAFB did reach out to Nathan's wife, amber, she says she supports Texas Equusearch, and that she is praying for a miracle.
The investigation is still ongoing, if you know anything that can help the police, call Crime Stoppers at 344-STOP.
Click here to report a typo.
Copyright 2022 WAFB. All rights reserved.