Lawmaker's warning to South Fulton: 'If you don't fix it, then I will'
Since its 2017 founding, its motto has been "A City on the Rise." But for the past year, it's been known for controversy,
Published: Feb. 27, 2023 at 11:28 AM EST
|
Updated: Feb. 27, 2023 at 2:12 PM EST
ATLANTA, Ga. (Atlanta News First) - A police department accused of retaliation. A council accusing its mayor of wrongdoing. Top leaders facing investigations. These are the mounting issues facing the city of South Fulton, one of metro Atlanta's newer municipalities.
Since its 2017 founding, South Fulton's motto has been "A City on the Rise." But for the past year, it's been known for controversy, the most recent being a federal lawsuit filed against it for corruption, intimidation, and retaliation. The city has not yet filed a legal response to the Feb. 7 lawsuit.
"Regardless of who is at fault, I am still concerned that an environment existed where those things could happen," mayor khalid kamau said of the recent investigation into the South Fulton Police Department by an outside law enforcement agency. The investigation centered around a former top police lieutenant, Shannon McKesey, who resigned in 2022 after allegations of drinking on the job, mishandling evidence, creating a hostile work environment, and other alleged misconduct.
Additionally, McKesey and Police Chief Keith Meadows were accused of retaliation against those who spoke out about the alleged wrongdoings.
Now, South Fulton's mayor and city council are divided, and the state lawmaker who represents the city in the Georgia General Assembly is frustrated.
"I do see the city somewhat as my child and I worked for 10 years trying to put this together," said state Rep. Roger Bruce (D-South Fulton). So I have no qualms with saying if you don't fix it, then I will."
Although . Bruce believes some of the issues are related to municipal growing pains, he pointed to leadership concerns, starting with the mayor.
Misuse in spending allegations
To celebrate South Fulton's fifth anniversary, Mayor khalid kamau paid for a TikTok dance video using city dollars. He also paid for the dancers' tuxedos, he confirmed with Atlanta News First Investigates.
The mayor said the cost was less than $1,000 but the payment was nonetheless the topic of heated city council discussion in October last year, with council members claiming it was misuse of spending.
"I don't think it was improper," kamau told Atlanta News First Investigates. "All of my expenses are reviewed by multiple people."
Despite not admitting any wrongdoing, the mayor agreed to reimburse the city on the advice of the city manager.
The mayor has blamed a lack of staff for getting behind on submitting documents.
The Fulton County District Attorney's Office is also investigating overall spending by multiple city leaders, including the mayor. The office did not confirm the specific details but when Atlanta News First Investigates requested public records for "the DA's investigative findings into the misuse of the PCards by the city of South Fulton mayor and city council," the agency denied the request for the records, citing, "the basis of denial is due to statute O.C.G.A (a)(4), this case is open, pending prosecution, or investigation."
(P-Cards are also known as procurement cards, payment cards and purchase cards, along with other similar terms.)
A draft document obtained by Atlanta News First Investigates shows an internal city audit already found charges from leaders' city credit cards connected to a student loan, a store membership, and payment to a voter outreach firm.
For some neighbors in ongoing city council meetings, anger and disappointment toward leadership continues to mount. They're not alone. The city's parks & recreation director would cite similar feelings in an exit interview document following his resignation in June 2022.
The official wrote he disliked the "politics, lack of trust, support of leadership, unethical practices, abuse of authority and unprofessional/inappropriate interactions from mayor/council." He added, "the toxic environment and negative perception of South Fulton kills the morale, motivation, and more importantly discourages external candidates."
When asked about the state of his city, kamau said "our council is somewhat divided but if you really get out and talk to the citizens, they are united.
"There is a debate about what kind of city we're going to be."
Council vs. mayor concerns
kamau took office in January 2022. Within his first few days, he called for the resignation of the city manager, the city attorney and the clerk, claiming he wanted direction for South Fulton. None of those leaders resigned. Subsequently, the city council passed a resolution that month to publicly denounce the mayor's actions.
By summer, kamau accused the police department of corruption. In response, the city council issued a declaration accusing the mayor of misinformation.
The city council ultimately passed a unanimous vote of "no confidence" in kamau. The resolution stated the vote would be a move to obtain legal counsel separate from the mayor and "to legally address misleading allegations … harmful to the good order" of South Fulton.
"I would prefer to see things be different," Bruce said.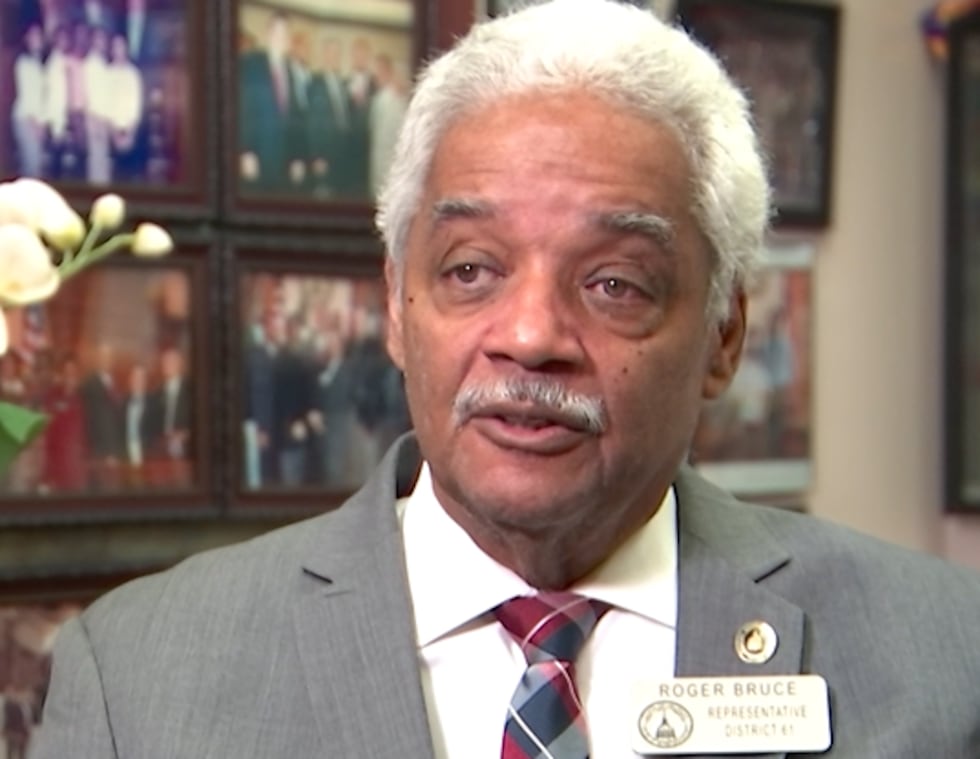 Mayor kamau threatened to sue city council members. However, at the time of our reporting, a lawsuit previously filed by the mayor had already been dismissed in Fulton County Superior Court.
Elected leaders said in a council meeting last fall, they want to put the "drama" behind them and focus on working together.
Earlier this month, the city manager sent out a memo claiming leaders were creating a hostile work environment for her. Councilmembers Helen Willis and Natasha Williams later denied the claims.
They accused the city manager of failing to account for $1.9 million in federal funding.
If there's something you would like Atlanta News First Investigates to dig into, fill out this submission form.
Copyright 2023 WANF. All rights reserved.