Feed the Children works to feed Atlanta families facing food insecurity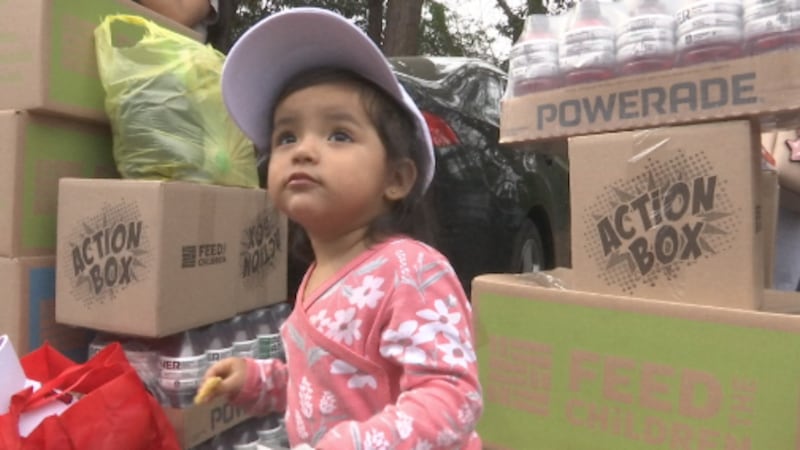 Published: Mar. 1, 2023 at 6:15 PM EST
ATLANTA, Ga. (Atlanta News First) - Atlanta families have some much-needed support tonight. Several groups including Feed the Children and Americold came together to keep as many people as possible from going hungry.
"The need is getting greater and greater every day. With the economy being the way it is, with inflation being the way it is and food costs rising at a double-digit rate, housing costs, especially in a city like Atlanta skyrocketing; it is really, really, hard for families to make ends meet," said Colleen Ridenhour with Feed the Children.
Hundreds of Atlanta families picked up boxes of food, self-care items, drinks, and even children's books.
"We have been handing out resources for multilingual and immigrant families within the school district....we help our families with registration, interpretation, translations," said Nataly Morales Villa with Atlanta Public Schools.
The goal of this event is meant to alleviate some of the pressure put on families who struggle with daily food insecurity.
These events are scheduled throughout the city, once a month, until June.
"I pass by this street every single day. I had no idea we had families here, in my community in need of food every single day," said Sam Charleston with Americold, "This community and the families we are serving here today, just need a chance."
Copyright 2023 WANF. All rights reserved.