Paulding County deputy fired after body-slamming man into the ground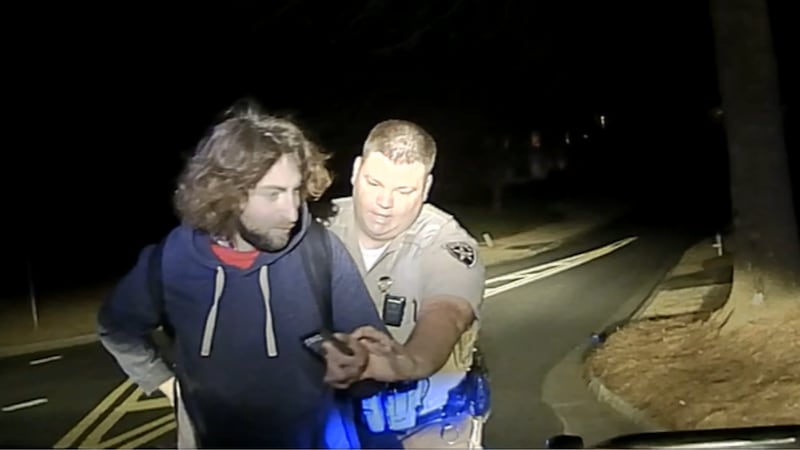 Published: Mar. 1, 2023 at 2:28 PM EST
ATLANTA, Ga. (Atlanta News First) - A Paulding County Sheriff's deputy, who drew national attention after being captured on video slamming a man into the ground has been fired, officials said.
"We are pleased that the Paulding County Sheriff's Office has finally taken action and fired Deputy Michael McMaster for the illegal use-of-force used against Tyler Canaris. However, the fact that the Paulding County Sheriff's Office watched this video almost a year ago and determined that the use-of-force was appropriate is unconscionable," stated Shean Williams and Sam Starks of The Cochran Firm - Atlanta and Torris Butterfield, attorneys for Tyler Canaris
Dashcam video of the incident from March 2022 shows former deputy Michael McMaster encountering a man, later identified as Tyler Canaris, who he described as "matching the description of a suspect breaking into cars."
Authorities said the deputy approached Canaris and tried to handcuff him after he allegedly refused to comply with commands.
The Paulding County Sheriff's Office says McMaster was put on desk duty on Feb. 17, when the Georgia Bureau of Investigation was called in to investigate.
Attorneys for Canaris held a news conference on Feb. 20th saying the 30-year-old suffered serious injuries to his right clavicle, a skull fracture, ruptured ear drum, and concussion, adding that he was diagnosed with a traumatic brain injury.
"Tyler had to be admitted to the hospital for injuries. He had to have surgery and see numerous specialists," his legal went on to say. The incident left him with $75,000 worth of medical bills," said criminal attorney Torris Butterfield.
Officials said Canaris was charged with obstruction in December, nine months after the incident.
"The Paulding County Solicitor's Office now needs to do the right thing and drop the criminal charge against Tyler Canaris. We have sent an official demand to Paulding County to resolve the civil case and will continue our pursuit of justice on behalf of Tyler Canaris so that others may avoid a similar fate while interacting with the Paulding County Sheriff's Office." Canaris' attorneys told Atlanta News First.
Atlanta News First will continue to follow this story as it develops.
RELATED ARTICLES:
Paulding Co. Sheriff's Office under scrutiny after video sparks public outcry
Attorneys say Paulding County Deputy should be fired, charged after body slam
Copyright 2023 WANF. All rights reserved.