UGA football staffer drunk, driving 104 mph before deadly crash, police say
"Alcohol impairment, racing, reckless driving, and speed were significant contributing factors to the crash," police said.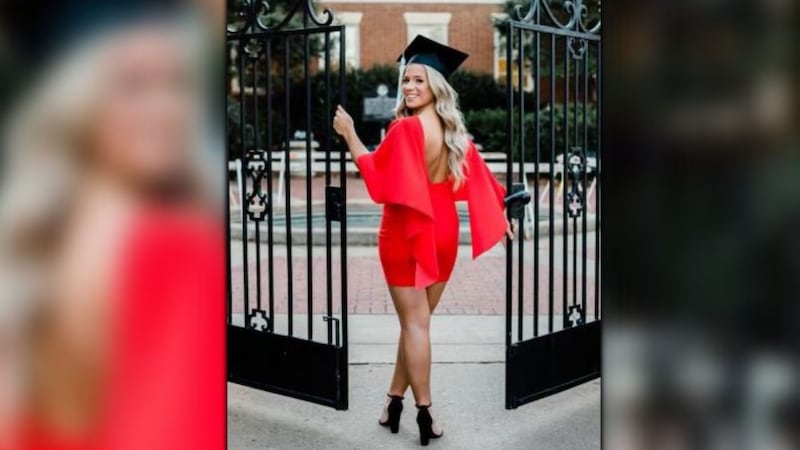 Published: Mar. 1, 2023 at 7:24 PM EST
ATLANTA, Ga. (Atlanta News First) - Athens-Clarke County police said Wednesday that alcohol impairment, racing, reckless driving, and speed were significant contributing factors to the crash in January that killed two members of the UGA football team.
Recruiting staffer, 24-year-old Chandler LeCroy and 20 -year-old offensive lineman Devin Willock both died in the crash.
UGA offensive tackle Warren Mclendon and recruiting staffer Tori Bowles were left injured.
The crash happened on Barnett Shoals Road on Jan. 15 shortly after the Bulldogs celebrated their second consecutive national championship title with a parade in downtown Athens.
Warrants allege that LeCroy was illegally racing former UGA defensive lineman Jalen Carter before the crash happened.
On Wednesday morning, law enforcement officials announced misdemeanor charges against Jalen Carter for reckless driving and racing in connection to the deadly crash.
According to a toxicology report, police announced Wednesday in a news release that LeCroy, the driver of the 2021 Ford Expedition, had a blood alcohol concentration of 0.197 percent at the time of the crash. The legal blood alcohol limit is 0.8.
Police said LeCroy "left the roadway, striking two power poles and several trees" at around 2:45 a.m.
Lecroy was also traveling 104 miles per hour just before the crash, officials said.
UGA Bulldogs coach Kirby Smart released the following statement Wednesday:
"The charges announced today are deeply concerning, especially as we are still struggling to cope with the devastating loss of two beloved members of our community. We will continue to cooperate fully with the authorities while supporting these families and assessing what we can learn from this horrible tragedy."
RELATED ARTICLES:
Former UGA defensive lineman responds to arrest warrant in connection to deadly crash
What are the charges facing Jalen Carter?
Family of UGA player killed in crash holds private celebration of life service
Funeral services held for UGA staffer Chandler LeCroy in her hometown
UGA Athletic Department reviews crash that killed UGA player, staffer
Community devastated after UGA player, staffer killed in crash
UGA player, staffer among two dead after car crash in Athens-Clarke County
Copyright 2023 WANF. All rights reserved.