Clarkston teenagers are taking back the mic to speak up and speak out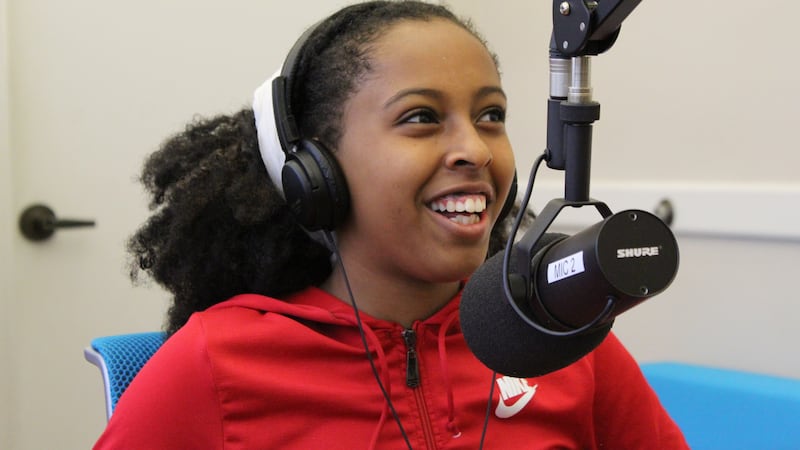 Published: Mar. 3, 2023 at 6:25 PM EST
ATLANTA, Ga. (Atlanta News First) - Teens in Clarkston are elevating their own voices through a podcast. The episodes will focus on issues important to Georgia youth like gun violence, language barriers and mental health.
A teenager sits down at the mic, at the Clarkston Community Center. They are surrounded by other kids who live in the same community.
They start talking about the issues on their minds. Adults might have low expectations of these conversations but this group of teens wants to talk about it all; what it is like to be an immigrant in Georgia, what it is like to need help for mental illness, how to combat gun violence in the community.
Clarkston is a very unique community, about half of the people who live here immigrated to the United States from another country.
"That is represented in our youth as well," said John Watson with the Clarkston Community Center.
The Community Center is not run by a city municipality it is a nonprofit. They work in the community and families come to them. They have leadership programs for the youth, programs created to teach students how to try and solve problems they see in their community.
"Right now with our Leaders of Tomorrow Program, we have over 20 students. This cohort is specifically BIPOC," said Watson.
Leadership students are getting ready to start a podcast.
"This is an opportunity for them to showcase their community, for them to showcase their culture," said Fauzia Ibrahim with Clarkston Community Center.
Students will be sitting alongside decision-makers and professionals of all kinds, to have conversations about issues they feel are important. The podcast is scheduled to release on Spotify on March 11th.
"I want them to feel empowered. I want them to know that their voice matters and I want this to be a beginning for them to advocate," said Ibrahim.
If you would like to help the kids decorate their podcast space, reach out to the Clarkston Community Center:
at 404-508-1050
or email: communications@clarkstoncommunitycenter.org
Copyright 2023 WANF. All rights reserved.