Woman endeavors to end school lunch debt, Surprise Squad steps in to help
The mother of two was moved to do something about this issue after hearing a heartbreaking story
Published: Mar. 3, 2023 at 3:45 PM EST
ATLANTA, Ga. (Atlanta News First) - Alessandra Ferrara-Miller has made it her mission to ensure no student is ever turned away in the lunchline.
The mother of two, with a daughter in kindergarten, was moved to do something about this issue after hearing a heartbreaking story.
"So, when she was in kindergarten, there was a story on the news about a student being sent home with a stamp on his arm saying, 'I need lunch money,'" said Ferrara-Miller
This led to a post on Facebook, which soon snowballed, and in turn led her to found All for Lunch. By the end of last year, the non-profit had paid off lunch debt in more than 250 schools across Forsyth, Fulton, Barrow, Gwinnett, Cobb, and Fayette Counties.
The ANF Surprise Squad, Beaver Toyota of Cumming, and United Community Bank got together to offer a special surprise to Ferrara-Miller's organization.
Ferrara-Miller was stunned as she was presented with checks from Beaver Toyota to help pay off lunch debt at Sugar Hill Elementary.
"There were times that if there was any kind of issue, I wouldn't eat; so, it means so much what you are doing for these kids out there," said Ashtin Olson of Beaver Toyota.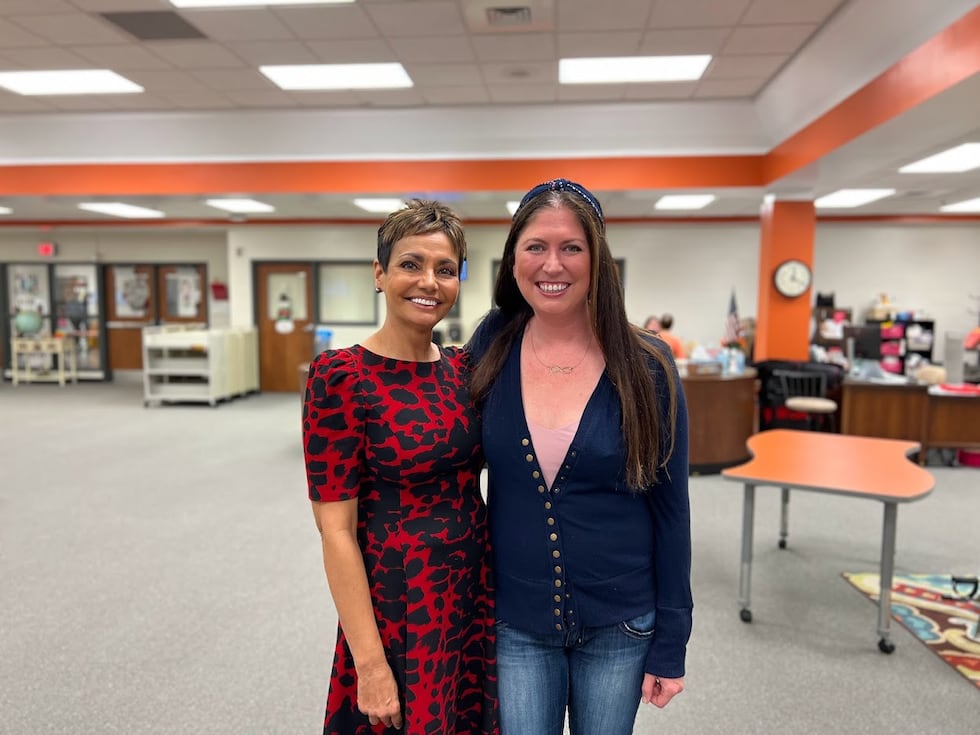 United Community Bank also presented a check towards All for Lunch.
"We're all about community, and we're so happy you are doing what you are doing; so, we want to present you a check for two thousand dollars," said Steve Rawl of United Community Bank.
Nick Boyers, Principal of Sugar Hill Elementary School, offered his thoughts on the kind gestures, stating, "it helps our families focus on why we come to school, which is to learn, and not have to worry about some of the other challenges they may be facing."
The ANF Surprise Squad was happy to help All for Lunch fulfill their mission.
"To make it so that other children don't have to experience that, it makes me feel good," said Ferrara-Miller.
Big thanks to our partners Beaver Toyota of Cumming, United Community Bank, and Van Sant Law for making this surprise possible.
We would love to hear if you know of someone making a difference in your community send an email to surprisesquad@atlantanewsfirst.com.
RELATED STORIES:
Woodstock police officer's kind gesture earns him a visit from Surprise Squad
Twins donate allowance to help childhood cancer patients, receive big surprise
Copyright 2023 WANF. All rights reserved.