Sports betting in Georgia sees prospects dim on Senate vote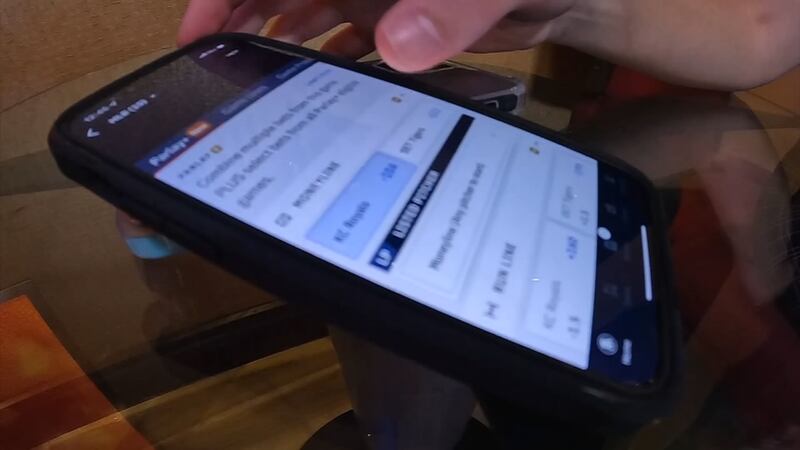 Published: Mar. 6, 2023 at 3:54 PM EST
(AP) - The odds are getting a little longer for Georgia lawmakers to approve sports betting this year.
The state Senate on Monday rejected a constitutional amendment that would have allowed voters to decide whether to legalize sports gambling.
Senators voted 30-26 in favor of Senate Resolution 140, but failed to reach the required two-thirds majority of 38, casting further doubt on whether Georgia lawmakers can agree on a plan this year.
"I don't get why it's wrong to let the people vote on this issue. We're not all petty dictators up here," said Sen. Bill Cowsert, an Athens Republican who sponsored the measure.
A bill pushed by Georgia pro sports teams remains alive in the House and would legalize wagering on sports outright, without requiring a constitutional amendment. Proponents say voters already amended the constitution to allow a form of gambling when they approved the Georgia Lottery decades ago. House Bill 380 would send sports betting taxes to the prekindergarten and college scholarship programs already supported by the lottery. It has to be voted on by the end of the day Monday to advance this year.
The Senate has rejected both the constitutional amendment and an earlier plan that would have allowed betting on sports including horse races without seeking a statewide referendum.
The failures show how far lawmakers are from assembling a coalition, with Cowsert later telling reporters "there's so many crosscurrents" among lawmakers who want different things.
"I think it shows the Georgia legislature is not ready for sports betting this year," Cowsert said. Many Democrats have pushed sports betting as an funding mechanism for needs-based college scholarships. The lottery spends its money on prekindergarten classes and HOPE Scholarships for students who achieve at least a "B" average in high school.
"I'm on the side of the younger students in Georgia. We need needs-based funding," said Sen. Nan Orrock, an Atlanta Democrat.
Other lawmakers want to legalize casino gambling or betting on horse races.
"Sports betting creates five jobs. It's all run through this mobile app, whereas horse racing and casinos create thousands of jobs, both in construction and long-term," said Sen. Brandon Beach, an Alpharetta Republican.
But another group of lawmakers oppose expanded gambling in any form, saying it's immoral and lures people into betting more than they can afford.
"When we look at sports gambling, there's an addiction issue," said Sen. Marty Harbin, a Tyrone Republican.
Cowsert argued that a constitutional amendment is needed because when Georgia voters approved a state lottery in 1992, sports bets could only be placed in person in a Nevada casino. Now they can be placed online from anywhere.
"I think the only reasonable interpretation is that the lottery would not include sports betting," Cowsert.
Supporters of the House approach disagree. Former state Supreme Court Justice Harold Melton wrote an opinion for the Metro Atlanta Chamber of Commerce earlier this year asserting that sports betting could be authorized without amending the state Constitution.
Some Georgia lawmakers typically attempt to expand gambling every year, but none of the efforts have succeeded since voters approved the lottery. However, a sense of inevitability is growing that Georgia will eventually approve some way to legally wager on sports. It's already legal in 34 states, although only some allow in-person gambling.
Because some Republican oppose sports betting on moral grounds, any bill is likely to need Democratic support. House and Senate Democrats have lined up behind the constitutional amendment approach because it would allow the possibility of expanding how any related revenue could be spent.
Cowsert's amendment would have funneled 50% of sports betting proceeds toward needs-based scholarships for public and private colleges. Another 25% would have gone for health care, mental health care, economic development and poverty reduction in poorer parts of Georgia. Prevention and treatment of problem gambling would get 15%, while 5% would go to sponsor new sports events and 5% would go for "innovational" educational programs.
Cowsert estimated sports betting would generate $50 million a year in tax revenue for the state, a pittance next to the $1.5 billion the lottery brings in. It might be "just a drop in the bucket, but every bit helps," Cowsert said.
Copyright 2023 The Associated Press. All rights reserved.