Braves still hopeful Wright has time to be ready for season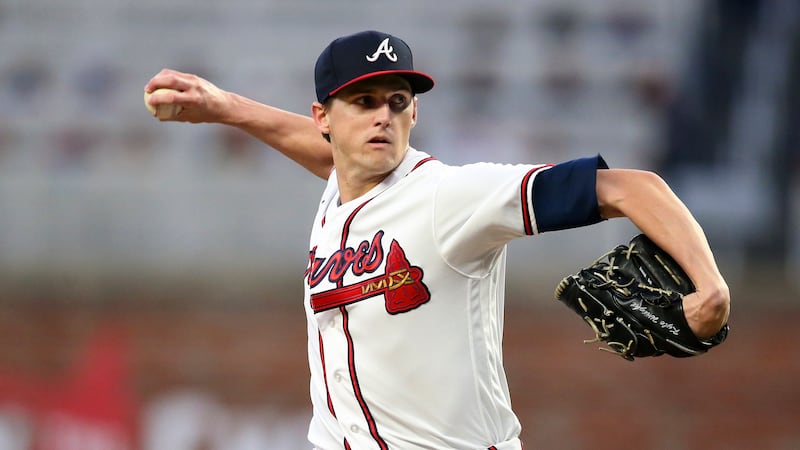 Published: Mar. 7, 2023 at 9:26 PM EST
(AP) - The Atlanta Braves have reason to hope right-hander Kyle Wright, the majors' only 20-game winner last season, still has time to be ready for opening day.
If Wright requires more time to prepare for the season, the Braves appear to be developing sufficient depth to fill their rotation.
Wright, 27, has yet to appear in a spring game after having a cortisone shot to address a right shoulder issue in January. He has said his shoulder feels good, but the Braves will be closely monitoring his progress after throwing a bullpen session Tuesday and preparing to throw live batting practice Friday.
If there are no setbacks, Wright could have time to pitch in three spring games, including one next week.
Wright was 21-5 with a 3.19 ERA to lead the majors in wins in his breakout 2022 season. The right-hander added six scoreless innings for Atlanta's only win in their NL Division Series loss to the Philadelphia Phillies.
Wright is expected to join Max Fried, Spencer Strider and Charlie Morton as the first four pitchers in Atlanta's rotation.
Meanwhile, right-hander Ian Anderson allowed only an unearned run and one hit over 2 1/3 innings against the New York Yankees on Sunday. Right-hander Bryce Elder threw three scoreless innings against Houston on Friday.
With Mike Soroka slowed by a hamstring injury in his comeback from his second torn Achilles tendon, Anderson and Elder have been joined by Kolby Allard in the competition for the No. 5 spot in the rotation. Two of the three could open the season in the rotation if the Braves choose to give Wright more time to build up his pitch count.
Copyright 2023 The Associated Press. All rights reserved.