Dream extend forward Cheyenne Parker's contract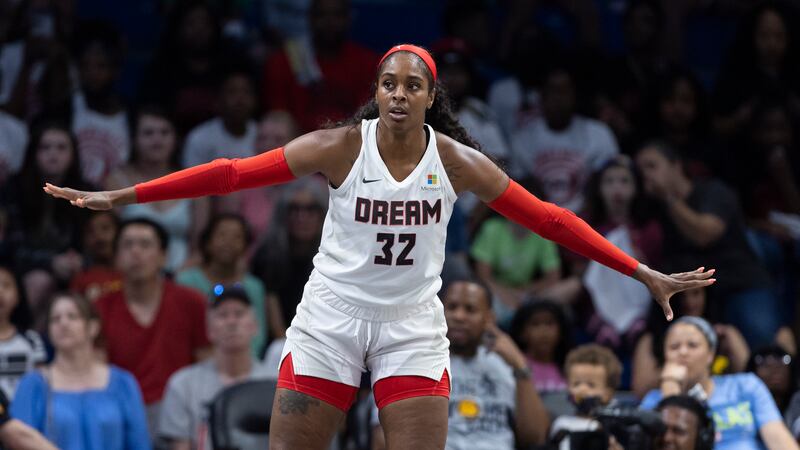 Published: Mar. 9, 2023 at 4:14 PM EST
ATLANTA, Ga. (Atlanta News First) - The Atlanta Dream have extended the contract of forward Cheyenne Parker.
Parker had a career year in 2022. She played in all 36 regular season games, averaging 11.8 points, 6.2 rebounds, two assists and one steal in 26.2 minutes per game. She had the third-highest points per game on the team.
Parker spent the first six seasons of her career with the Chicago Sky before joining the Dream in 2021.
"Last season Cheyenne showed her teammates and our staff how much pride she has in her game and playing for our team," said General Manager Dan Padover. "Cheyenne takes the court every night with an intensity and a level of effort that is contagious, and we are delighted she will continue to bring that to the Dream. She has proven to be one of the best post players in the WNBA and what's most exciting to us is that even eight years into her career, we believe she still hasn't reached her full potential yet."
Copyright 2023 WANF. All rights reserved.