84-year-old elementary school employee receives a big surprise
Published: Mar. 13, 2023 at 11:26 AM EDT
ATLANTA, Ga. (Atlanta News First) - Miss Lora Anderson has devoted much of her life to Little River Elementary School, over 55 years to be exact.
"I'm doing what I love to do the best: take care of these kids," said Anderson.
From her time as a bus monitor to a bus driver to a lunch monitor, Anderson is adored by students, parents, and staff within the school and across the community. At 84-years-young, Anderson still works to support her daughter who is unable to work due to health issues.
TRENDING STORIES: Woman endeavors to end school lunch debt, Surprise Squad steps in to help
Now, her friend, Staci Cox, has reached out to that very community after setting up a GoFundMe account to raise money to help Anderson handle medical expenses, begin home repairs, and get a new car after she was involved in a nearly life-threatening accident.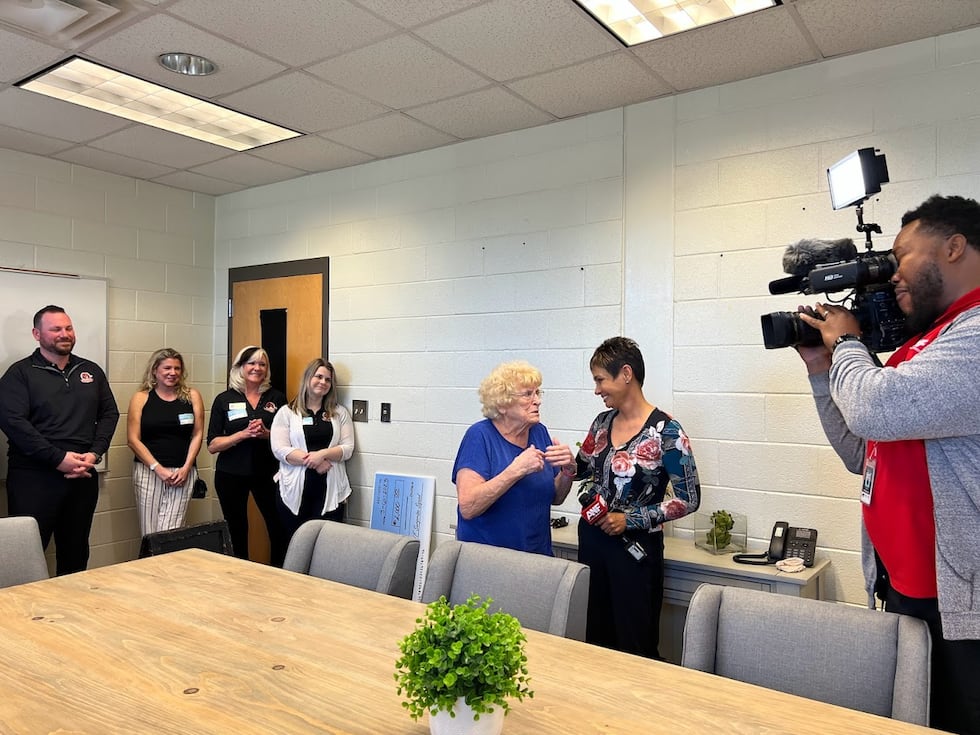 "She has spent her whole life caring for others, and I just wanted her to know how much her whole community cares about her and loves her," said Cox.
After hearing her story, the Atlanta Surprise Squad decided to step in to lend a helping hand. Anderson was left speechless as she was presented with two checks for $2,000 each from Beaver Toyota and United Community Bank.
It's truly amazing, just to have them here means so much; the money is good, but I like the friendship," said a grateful Anderson.
Little River Elementary School Principal Matt Freedman had kind words for the beloved Miss Lora, saying, "she loves the kids, she interacts well with them, she helps them when they need help in the cafeteria; she's just an amazing person."
Big thanks to our partners Beaver Toyota of Cumming, United Community Bank, and Van Sant Law for making this surprise possible.
We would love to hear if you know of someone making a difference in your community send an email to surprisesquad@atlantanewsfirst.com.
Copyright 2023 WANF. All rights reserved.