US inflation eases but stays high, putting Fed in tough spot
The government said Tuesday that prices increased 0.4% last month, just below January's 0.5% rise.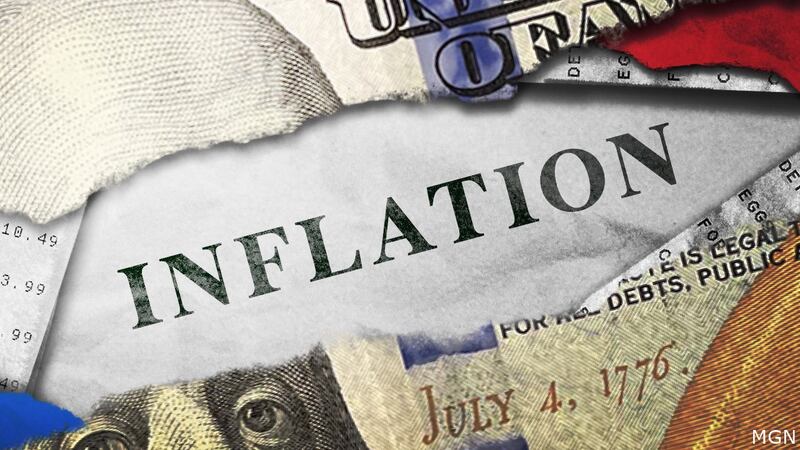 Published: Mar. 14, 2023 at 8:44 AM EDT
ATLANTA, Ga. (AP) - U.S. consumer price increases eased slightly from January to February but still pointed to an elevated inflation rate that is posing a challenge for the Federal Reserve at a delicate moment for the financial system.
The government said Tuesday that prices increased 0.4% last month, just below January's 0.5% rise. Yet excluding volatile food and energy costs, so-called core prices rose 0.5% in February, slightly above January's 0.4% gain. The Fed pays particular attention to the core measure as a gauge of underlying inflation pressures.
Even though prices are rising much faster than the Fed wants, some economists expect the central bank to suspend its year-long streak of interest rate hikes when it meets next week. With the collapse of two large banks since Friday fueling anxiety about other regional banks, the Fed, for now, may focus more on boosting confidence in the financial system than on its long-term drive to tame inflation.
That is a sharp shift from just a week ago, when Chair Jerome Powell suggested to a Senate committee that if inflation didn't cool, the Fed could raise its benchmark interest rate by a substantial half-point at its meeting March 21-22. When the Fed raises its key rate, it typically leads to higher rates on mortgages, auto loans, credit cards and many business loans.
When measured against prices a year ago, inflation has been easing for eight months. In February, consumer prices climbed 6% from 12 months earlier, down from January's 6.4% year-over-year increase and well below a recent peak of 9.1% in June. Yet it remains far above the Fed's 2% annual inflation target. Core prices in February rose 5.5% from 12 months ago, down slightly from 5.6% in January.
Inflation pressures remain entrenched in much of the economy. Rents, grocery prices and the cost of hotels, restaurants and airplane flights have all been surging as more Americans seek housing and spend money on traveling, dining out and attending entertainment events.
This story is developing.
Copyright 2023 WANF. All rights reserved.