30-day warning period issued for speeders in Stockbridge school zones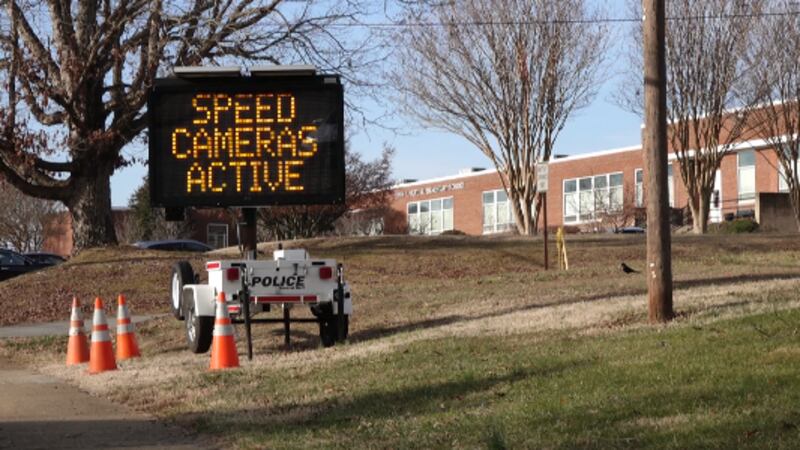 Published: Mar. 14, 2023 at 8:59 PM EDT
ATLANTA, Ga. (Atlanta News First) - Stockbridge officials have announced a 30-day warning period to help drivers adjust to automated speed enforcement in school zones.
According to officials, the initial school zone cameras are installed at Red Oak Elementary School and Stockbridge Elementary School.
While new signage alerting drivers of the enforcement is already installed, officials say drivers will receive warning notices in the mail during the time period.
"We have high hopes that Automated Enforcement will encourage drivers to slow down and obey the law," Chief Trammer said. "Traffic fatalities are the number one cause of death for children aged 5- 14 and for young adults (aged 15-29). Very minimal reductions in speed make the roads a lot safer, especially for children."
Officials tell Atlanta News First that the program was instituted after a nationwide spike in pedestrian fatalities over the last 10 years. During that same period of time, officials say Georgia became one of the five deadliest states for pedestrians, with the seventh-highest fatality rate in the U.S.
Stockbridge police program will "target the most egregious speeders exceeding more than 10 mph" over the posted school zone speed limit. The cameras are set to operate one hour before and after school only on school days, officials add. The 30-day warning period will go into effect before any citations are issued by police.
The new program will be fully operational and issuing real citations on April 17.
Copyright 2023 WANF. All rights reserved.