Tree branch falls on benches at San Antonio Zoo; 7 hurt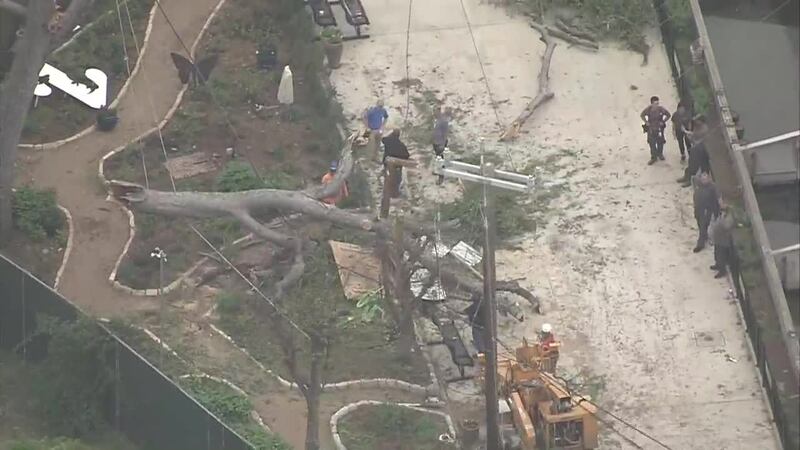 Published: Mar. 15, 2023 at 7:12 PM EDT
SAN ANTONIO (AP) — Seven people were injured, one seriously, when a large part of a tree broke off and fell on some occupied benches at the San Antonio Zoo on Wednesday, authorities and a witness reported.
The branch "unexpectedly" fell at around noon, the zoo said.
City fire department spokesman Joe Arrington said those hurt included children and adults. One person had significant injuries, he added, while the others were taken to the hospital as a precaution.
Witness Brandy Lorraine, who was visiting the zoo with her 9-year-old daughter, told the San Antonio Express-News that she was on a bench next to the tree when she heard a cracking noise. She said a large part of the tree fell on top of benches where people were sitting.
"It was a freak accident. It was so scary," Lorraine told the newspaper. "I saw a woman running for help with blood on her hands. I heard people screaming. I just hope everyone is OK. Thinking about it now is even scarier because any little detour could have put us in that spot."
Copyright 2023 The Associated Press. All rights reserved.