DeKalb County CEO closes Intrenchment Creek Park over 'dangerous conditions'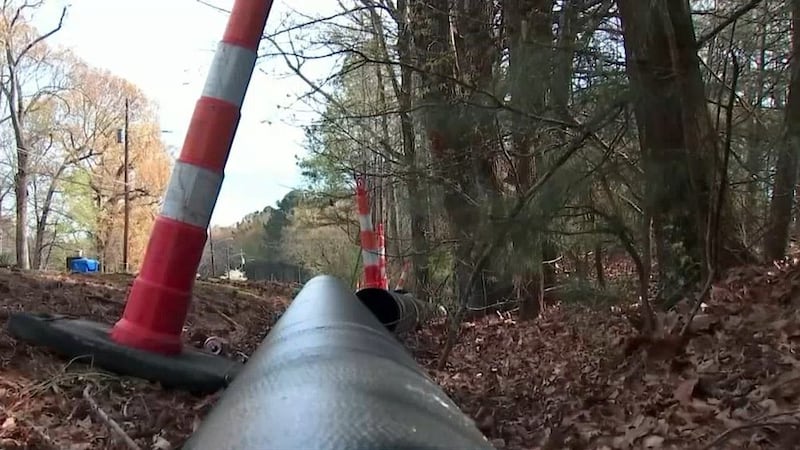 Published: Mar. 24, 2023 at 11:36 AM EDT
DEKALB COUNTY, Ga. (Atlanta News First) - DeKalb County CEO Michael Thurmond issued an executive order Friday making it illegal to enter land near the site of a future police training facility.
Thurmond said the decision to close Intrenchment Creek Park and surrounding areas is based on dangerous conditions after "traps" and other items have been found in the woods.
"Law enforcement officers have found hidden traps and other devices designed to injure, maim and cause death to adults, children and pets who may go into that area," he said during a news conference at the county administration building.
He showed pictures of wooden board with nails sticking out of them a sharp, metal object that have been found on the site.
The executive order applies to about 140 acres of land the county owns along Bouldercrest Road, including Intrenchment Creek Park. Some of the property is already not open for use by the public.
Violators could be charged with criminal trespassing and other offenses and cars could be towed and impounded.
Thurmond said county workers have not been able to inspect the site and have to flee for their safety when they've gone out on multiple occasions to assess the area.
He said, "When we sent out employees they were attacked with rocks and other objects."
Thurmond said he hopes everyone can agree on one thing regardless of opinions about the future site.
He said, "Who would want a child, a child, to become injured by one of these devices? No one. No matter how they feel."
Copyright 2023 WANF. All rights reserved.