Newborn testing showed him to be healthy. It couldn't have been more wrong.
All newborns in the U.S. are required to undergo screenings that look for certain medical conditions. But testing widely varies.
Published: Mar. 28, 2023 at 2:31 PM EDT
|
Updated: Mar. 29, 2023 at 2:50 PM EDT
ATLANTA, Ga. (Atlanta News First) - Born in Bainbridge, Georgia, Cloud Kirbo was a perfectly healthy baby. Or so his parents thought after his newborn screening did not detect anything abnormal.
"There weren't any signs until right before his third birthday, where it became very bad to where he could hardly walk," said his father, Carlyle Kirbo.
That's when Carlyle and Sloane Kirbo took their son to a hospital where they said he was tested for multiple diseases before they finally got some answers.
"After two weeks, they called us into a conference room and they said Cloud has Krabbe disease," his father said, a rare condition that gradually attacks the brain's nerve fibers, causing a loss of mental and physical function.
While there is no cure, there is treatment. Cloud recently had a blood stem cell transplant which is supposed to stop or slow down the progression of the disease. But early detection is key. Most infants with Krabbe do not survive past the age of two.
"If we went across the border to Tennessee, it would've been discovered when he was born and we could've done a transplant then and he might still be walking," Carlyle Kirbo said. Tennessee is one of 10 states that tests for Krabbe during the newborn screening.
"A child's life should not be determined by a zip code they were born in," he said.
All newborns in the United States are required to undergo a newborn screening - via a heel-prick test - that looks for certain conditions that might be hard to spot.
But newborn testing varies greatly state by state. Georgia, according to the state Department of Public Health, tests for 37 conditions.
Among neighboring states, Florida tests for 57 conditions and Tennessee for 67, while Alabama only tests for 31 conditions.
So why the inconsistency? The federal government has a list of 37 conditions that it recommends for newborn screening as part of the heel-prick test. But states decide for themselves and often test for other diseases not on the federal Recommended Uniform Screening Panel (RUSP).
For example, while Connecticut tests for 73 conditions or diseases, it only tests for 35 of RUSP's 37 recommended conditions. While Georgia tests for 37 conditions or diseases, it too only tests for 35 of RUSP's recommended conditions.
In fact, no state tests for all 37 of RUSP's recommended conditions.
The March of Dimes Georgia chapter said a disease's frequency, as well as funding, plays a role in determining which conditions are tested.
"Financial costs play a role with everything," said Shelmekia Hodo, the chapter's director of maternal and infant health. "We do know that for each screening, there are costs associated with it."
That's why the March of Dimes encourages families who want more conditions to be added to newborn screening requirements, to advocate and push for policy change at the Capitol.
In 2020, the Kirbos appeared before Georgia's NBS Advisory Committee and requested Krabbe be added. They were denied. A year later, they tried again. This time, Krabbe was added as part of a pilot program, meaning newborns are now tested for Krabbe in Georgia, but only for a three-year period. After that, the panel will decide whether or not Krabbe will be permanently added to Georgia's newborn screenings.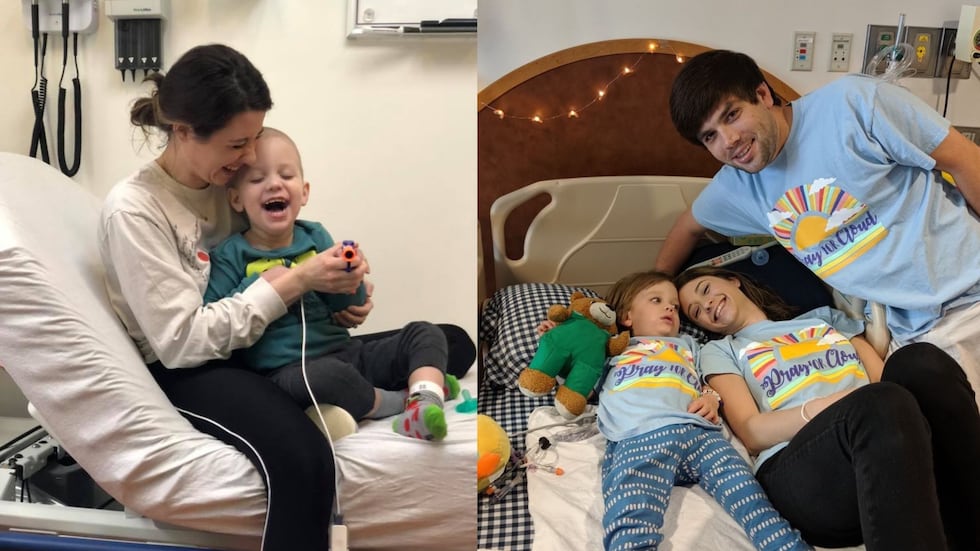 "We don't want this to happen to anybody else," said Sloane Kirbo. "It has been one of our biggest goals to make sure that we do everything in our power to make everyone aware of how important newborn screening is, not just for Krabbe, but for other diseases as well. It's very heartbreaking because something that is treatable is not being caught because parents don't know about it."
As for Cloud - who wasn't expected to live past his second birthday - he's now six and continues defying the odds every day.
Families across the country shared stories with InvestigateTV about children diagnosed with rare conditions and the critical need for newborn screening. Click here to read their stories.
ANF+ Behind the Investigation: Digging into Georgia's newborn testing requirements
If there's something you would like Atlanta News First Investigates to dig into, fill out this submission form.
Copyright 2023 WANF. All rights reserved.